Hey did you ever had any childhood crushes?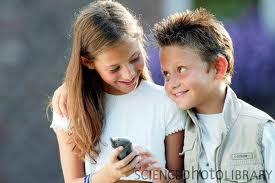 India
July 30, 2012 12:01pm CST
Hey guys! We all must be having our childhood crushes, that person could be our childhood classmate, our own class teacher, the neighborhood children or could be our favorite actors. We do not have any idea about what love is at such a tender age and yet looses out our heart to them. I had a crush for a Bollywood actress, Juhi Chawla and had even went to an extent of dreaming of marrying her. Sounds funny huh! I would love to hear from you guys about your childhood crushes.
7 responses

• Philippines
30 Aug 12
would you believe that I already had a boyfriend at 8? lol! well, he was actually my classmate and my seatmate in school. When the 2nd term came, our teacher switched our places so he already belong to another table. it was then that i realized that i like him (this really makes my hair stand lol!). then his friends also told me that he likes me too. but since then, we never communicated. it was always through a friend, or through a letter. we exchanged letters, cards (even when we are only in one classroom). he gave me gifts like stationaries, erasers, candies, cologne... and when our christmas party came, would you also believe that he became my manito, and i was his manita. but it's just funny that we never personally talked since then. it was cute really. but i cannot imagine my children will do the same. lol!

• India
2 Sep 12
Hey thanks a ton for such a lovely response. Yes we are always shy during our childhood days and that is the reason why we fail to express our feelings during those days to our childhood crushes and this is the essence as the love game goes on though our eyes and our gestures. We hardly know the definition of love during those days also. What say?

• Philippines
30 Aug 12
i have lots of experiences during my younger years way back when i was in elementary, high school and college - tough huh!

oh yeah, when i was in grade one and two, i have a crush to the one son of the teacher in the public school where i enrolled as grade one and two. he looked so cute for me and i really like his neatness and the way he behaves. but i transferred to another school so no chance of seeing him and forgot him during my high school days, i saw him again so i remembered him again. i do not want to end the day without seeing him. there was a time that we walked in the street. i am searching for him and asking where he was. i was so shy, shocked as he heard me uttering and asking him name. he looked so paled too at my side. i ran away and hide till he was gone out of sight. and the rest were only stories to tell. till here because too long if i will continue my love story like yours hahah thanks for the opportunity to burst our thoughts pertaining the matter :) thanks

• India
2 Sep 12
Hey thanks a ton for your lovely response. Yeah it was great to hear your love story. Child hood crushes are and will always be special for all of us. We even cannot define love at that age and still develop feelings of love for them.. What say?

• China
31 Jul 12
I had a crush on my classmate when I just 8 years old,and she just sit in front of me,but she tranfer to other school one year later,this really hurt my little tender heart,and then I had a crush on another girl who is one grade higher than me and we go home in the same road,I always follow her in a certain distance but did not brave to talk to her,lol now I recall those story I find they are very interest.

• India
29 Aug 12
Hey thanks a ton for your response. Great to hear about your childhood crushes. i hope one day u come across one of those crushes so that you can express your feelings to them personally. What say?

•
31 Jul 12
I could still remember the face of my crush when I was in kindergarten. :D

• India
29 Aug 12
Hey thanks a ton for your response. Oh wow! that's absolutely great to hear that you still remember the face of your crush when you were very small. That is such a nice thing i have ever heard.

• United States
30 Jul 12
I can remember my first childhood crush like it was yesterday, It was for a boy in my third grade class. the only problem was he did not know i existed and iwas so painfully shy. I thought he was the dreamiest boy and he probably did not even know my name. oh to be that child again.


• Philippines
30 Jul 12
When I was young I have crush on my classmate because she always talks to me and she has this pretty smile even though she lose her front tooth (I think I was just 7 years old back then), she knows that I had a crush on her and said that she likes me too but then I had this best friend who had a crush on her also that is why I let her spend more time with her. It was heart breaking back then, but now I can just laugh at this story. Now, I am still friends with my crush and my best friend

• India
29 Aug 12
hey thanks a ton for your response. Really hats off to your spirit and courage that you let your best friend to continue the relationship with your crush. What can be a better thing than your sacrifice. i hope your friend also reciprocate the sacrifice you have done for him one day. friends like you are found rarest of rare on this earth. What say?

• Philippines
31 Jul 12
Oh my gosh! I could still remember those days when i was in my primary education, or elementary. I am actually a transferee, and I had a crush on my classmate but unfortunately, I discovered that he is a gay! So sad with that.