Do u think fruits and vegetables have lost their tastes these days?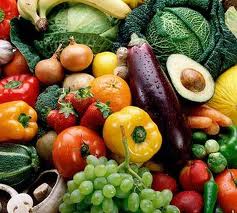 India
July 30, 2012 12:11pm CST
Hey guys! In the wake of increasing the production of fruits and vegetables, huge amount of pesticides and insecticides and fertilizers are being employed that is completely ruining their taste and ultimately we are deprived of the essential nutrients. Very recently i got a weird taste from tomatoes and cauliflower and i had to leave my lunch and stay hungry for that moment. What do you want to say about this guys?
3 responses

• Philippines
1 Aug 12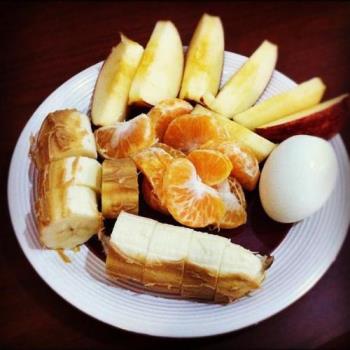 Oh dear indeed pesticides in fruits and vegetables could kill us little by little. We have to be very careful. As much as possible we should buy organically grown fruits and vegetables if we cannot grow our own. Avoid imported fruits and veggies because they surely contain chemicals for preservation.


• India
28 Aug 12
Hey thanks a ton for your response. yes u are absolutely right. We have to be cautious now regarding the intake of fruits and vegetables. We should make it a point of having those vegetables and fruits which are devoid of chemical fertilizers. What say?

• India
30 Jul 12
well. i agree your thought, now adays fruits and veetables have their tastes.because now a days all chmical include in fruits. the advantage of chemicals is a long last of fruits, but this very dangeres in our body therefore i am use only a traditional fruits that is some fruite makein from my home.

• India
28 Aug 12
Hey thanks a ton for your response. Yes i agree to your point. The massive use of chemical fertilizers might have increased the number of fruits and vegetables for the ever growing population but they have certainly reduced the taste of the fruits and vegetables. What say?

• Philippines
30 Jul 12
Hey there subhojit10 I think that fruits and vegetables have not lost it's tastes. But i'm not sure about your place. Here in my place the fruits have just even gotten more sweet. I'm not sure why but it's definitely more sweet than last year. I'm not sure about the vegetables because I hate many vegetables. So what about you? Are you saying that the fruits and vegetables are getting tasteless where your at?

• India
28 Aug 12
hey thanks a ton for your response. Yeah the place where i stay at does have tasteless fruits and vegetables. They no more taste the same as they used to before. I heard about the extensive use of fertilizers for growing them and probably this is the reason why they have lost their taste. It is great to heat about the condition of fruits and vegetables at your place. What say?