Our Athletes may have lost

Philippines
August 3, 2012 12:51am CST
but we never choose our game.like allowing an obvious lost to fight weaker teams/ draw?. Recently I noticed these badminton players from our neighboring Asian Nations who are supposed to be better than us. I mean, what's the point of purposely loosing in the game just to face a lower opponent. don't we have filipino badminton players out there? so that it would flame these players to be serious? because from what i know, they look down on us, they wouldn't obviously allow to lose to a filipino athlete hahaha

Unlike in the Philippines were the budget for Athletes are CUT, the budget for sports in your countries were as high as the SKy scrapper!

then you do cheap tricks! I don't think i will be ale to appreciate a filipino athlete winning because of cheap tricks.
2 responses

• Philippines
3 Aug 12
You got a very good idea about it, sometimes, there are much better athletes in some events but they are not considered to represent our country. Sometimes, they choose the wrong events to participate on. Maybe, this is one of the reason why we heven;t still won any gold medal in the Olympics. Like what you said, budget for sports are really low to support our athletes.

• Philippines
8 Aug 12
Hello Asdomencil, I think it's safe to say that they played well and compete real clean. for me now it would be too much whining if i even complain of them not taking the crown. right now, we just have to accept the fact that no one can be ready enough to compete for the olympics, time will come some one else will




• Philippines
8 Aug 12
Yes, we must still acknowledge their efforts in joining the events and their willingness to took for a medal.

• Philippines
6 Aug 12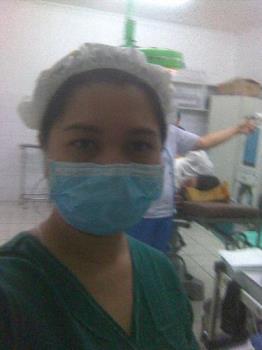 We excel in other areas, anyway. We won the international Math Olympiad. We won in boxing through Pacquiao. We have good musicians like Charice, Lea and many more. Much more, we are happy people. That is what is more important. To continue being happy and lovable to our kins and kindreds

• Philippines
8 Aug 12
Hello mimiang, I strongly agree with you on this, this is something that most filipinos missed now and they just forgot and move on to different things. i guess no one even remembered Jessica Sanchez being runner up on idol too

but am glad you remembered the best parts of filipino contribution to us. have a nice day