the beauty that lies within..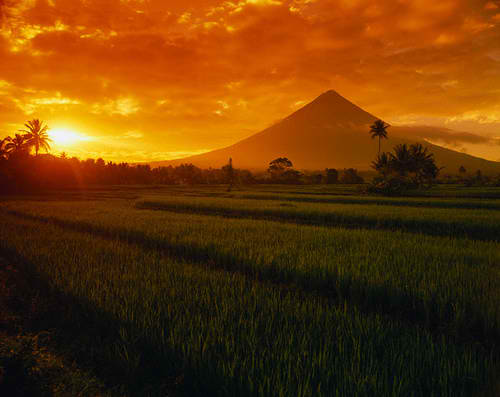 Philippines
August 3, 2012 1:43am CST
have you ever been wanting to travel abroad and cruise the world..? that was my dream before, but things changes when i recently tag along with my friends nature tripping. i found out that there's more in here than abroad that i need to go to first. my dream of travelling abroad is now just a second choice, what i really wanna do now is to travel around the Philippines.
5 responses

• Philippines
3 Aug 12
There's a lot to explore in our country the Philippines. Sometimes our countrymen have explored and visited other countries but they haven't seen all the beauty that our country can offer and why there are lots of tourist/foreigners who loves to visit our country as well. Good luck on your travel and exploring our country


• Philippines
3 Aug 12
You are right! I might be a newbie in travelling but I love it. There's nothing more enjoying than being able to travel and look for places i've never been.. Philippines is great.

• Philippines
3 Aug 12
I agree with you. I really wanted to go to places like Europe and Australia. But there are still a lot of beautiful things that Philippines have. Hope you can share your experiences when you go to different places. have a good day!

• Philippines
3 Aug 12
I also wanted to go to Europe but things changes along the way. And I'm glad of that changes. I'm really planning to share every details of the places I've been, I just need to coordinate my feelings on it. Have a good day to you, too! And keep on exploring new things and places here in our beautiful country..

• Quezon City, Philippines
6 Aug 12
For as long as you have the money to spend with those trips then I guess you have no problem.

I really think our place is filled with lots of beautiful places to be explored and it just need a bit of cash and good friends around to reach this destinations. I think you made a good choice by exploring your place first before exploring the world. It is nice that when you start to travel abroad you can share the country of your origin and maybe encourage them to visit us as well so tourism industry can flourish here as well.

• Philippines
3 Aug 12
I agree with all the posts above, although no one is stopping any one if they would like to take a vacation abroad, think there is still so much more to explore in our own country, money you will be spending would help a lot of our countrymen and at the same time help our country save those precious dollars that our economy so badly needs right now, so it's like killing 2 birds with one stone that would favor all of us in the long run

Welcome to mylot


• Philippines
3 Aug 12
hi bluplemud, Welcome to mylot! There are many beautiful places in our country that we should be proud of That's why lot of foreign people love to stay here for good or vacation happy mylotting