new here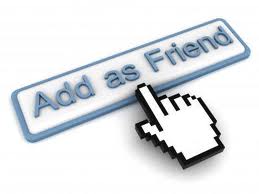 Philippines
August 3, 2012 3:51am CST
hi guyz... just new here, scrolling around the website, start reading discussion and comments, and starting my topic too. guyz, dont ignore my topic lol.... hope i can find more friends here....
9 responses

• China
5 Aug 12
Hello ashya, nice to meet you here. I like making friends, and I am not here very long. Good luck.

• United States
6 Aug 12
Hi Ashya! welcome to mylot.com I'm new too, as there are some people who've been posting here since 2008, or so I am told. don't be a stranger, you can always friend me! Mylot is fun and I recommend it to everyone! Have an every excellent and fantastic day, Ashya, and I'll hope to see more of your topics in the near future.!


• Dhaka, Bangladesh
4 Aug 12
Hi Ashya, you are new but there is no problem at all. You just go ahead. You will get a lot of fri9end beside you. We all were new like you. Once you will be old here. Have a very nice day.

• Philippines
3 Aug 12
Welcome to myLot fellow myLotter. Have fun writing your discussions and commenting. This site will not bore you. There are interesting topics that will catch your attention for sure so just explore. So enjoy reading and typing as well. Goodluck!

• China
3 Aug 12
hello ashya, nice to meet you here. I think mylot is a good platform to make friends and express your emotion. Happy mylot.

• Mauritius
3 Aug 12
Hi, welcome to mylot. You may be new now but it won't take you time to become old. You will get loads of friends and answers to all your question here. So enjoy posting discussions, replying and sending responses.

• Philippines
3 Aug 12
Hello to you ashya_32 and welcome to myLot. I think you will really enjoy doing some activities here. Just enjoy adding some friends, adding some of your interests, reading some discussions, and giving your comments to some discussions too. There are still a lot of things that yo can do here so you just take your time and discover them. This site is really cool and I want to open it every day. I hope we could be friends here too. Have a good day. :)

• Australia
3 Aug 12

I hope you'll enjoy it here... If you have not done so, please familiarize yourself with the Guidelines and FAQs here... They will help you to enjoy the most of this site. You might want to consider commenting back to responses that you received. Trust me, there are many benefits for doing so. You will gain friends and your topics will not be ignored if you do not ignore others. Plus, you will earn more as you type more; you will not earn just by receiving many responses on your own topics.