RVP maybe change his mind

Indonesia
August 9, 2012 4:47am CST
i read the information that maybe RVP change his mind maybe he still want to stay in Emirates until next season why? Arsenal is more seriously when coming Santi Cazorla from Malaga santi Cazorla is one of the creative midfielder in La Liga and helps Malaga get the 4th in standing.. what do you think about the change of RVP??
6 responses

• Indonesia
10 Aug 12
Hm, not really sure one Santi Cazorla could give Arsenal the trophy as RVP has dreamt about. Still, the future of the RVP is still grey. Really anxious to see where he would landed next season. Stay or Leave?


• Indonesia
10 Aug 12
Well, good players not always can play with each other nicely in a team. Especially when they never play together before. On the contrary, this doesn't always happen. They could play along nicely together, too. Giroud and Podolski are good players. Since I'm not a fans of Arsenal, I didn't follow much about their transfer activity.


• Malaysia
9 Aug 12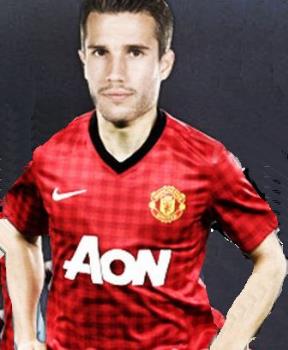 For Arsenal, a change of mind in the RVP case is the signing of an extension to his expire-in-a-year contract. RVP's decision to stay for another season without signing a new contract in fact is the worst nightmare that Arsenal could have in financial terms. I don't think Arsenal could afford that. They will need the money to strengthen their squad for next season or in the January transfer window if it is too late for the coming season opener. I don't think the buying of Cazorla could change anything as far as RVP is concerned. RVP could still sigh a new contract with Arsenal but the likelihood of him leaving is higher.

• Malaysia
9 Aug 12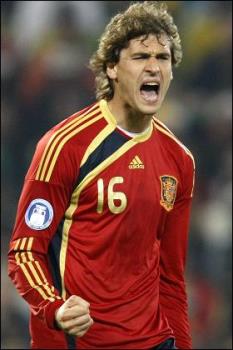 Exactly. Arsenal will get no transfer money if RVP is going to stay for another season and finish his contract. It is the same situation with Fernando Llorente in Spain. Arsenal will be better off by agreeing to sell RVP to Manchester United or Juventus and use the transfer money to buy Fernando Llorente. While Manchester United if they fail to get RVP, buy Fernando Llorente instead.


• Indonesia
9 Aug 12
If it really changed my mind Robin Van Persie to stay at Arsenal. This is good news for Arsenal and its supporters. Because they will not lose its sharp striker this season. Yes, I once read an article that Robin Van Persie Arsenal may change your mind because its forces increase with an experienced player who most recently was Santi Cazorla that makes Robin think to survive one season to the next item.

• India
10 Aug 12
Yes, Arsenal has made some interesting buys this season. I am happy with the buys they have made so far. Now it remains to be seen if RVP feels that this is good enough to make Arsenal to compete really for the titles this season. If he is convinced then he will stay as he is already an established star here and is the current club captain. So if he is convinced, there is a possibility that he will stay. Cheers! Ram

• Indonesia
10 Aug 12
i know that some arsenal fans are happy when arsenal management seems to be seriously...they know that the fans is thirsty to see Arsenal team get the trophy again..it is the last when Patrick Viera become the captain and hold the trophy..if iam not wrong it happens in 2003 or maybe 2006, correct me if iam wrong

• Malaysia
11 Aug 12
If Arsenal is bought over by a wealthy guy who is willing to inject funds to buy new players like PSG, will the Arsenal fans be happy? A lot of people is blaming the high price acquisitions of players by PSG, Manchester City and Chelsea as ruining football. But when it is their team that can afford to do that, I think they will be very excited and can not wait to see which big name player is joining their team.


• Indonesia
11 Aug 12
I heard about the news too. May be RVP believe that after this revolution, where Arsenal change the habit from buying "young player" to "buying experiencefull player", then hope to gain thropy this season is bigger than previous season. this season will be different from last season. but if once again Arsenal win nothing, I'm sure next season he will leave Arsenal without think twice

• Indonesia
11 Aug 12
of course, this is a revolution for Arsenal. we know Arsenal as the team that always "young and fresh", but this season, some senior player will help the young player to develop their talent and guide them. this is what actually Arsenal and Arsene Wenger's need : a Change!


• Singapore
10 Aug 12
At the moment, there are some mixed reports. Some said RvP is about to a U-turn while others reported that RvP move to Man Utd is deal done. Despite stating his intention to leave, I believe most of the Arsenal fans would want the captain to stay and extend his contract. While Arsenal have made bought some players, I believe it will take another two more world class player before RvP commits his future to the club.