Where you live now...

United States
November 21, 2006 7:28pm CST
Name one thing you don't like where you live now & one thing that you do. With the house we live in now, I HATE how small it is. But I love our backyard.
10 responses

• India
22 Nov 06
I live in an apartment complex. I hate the fact that it's too big for a small family. I can't maintain it alone and it takes me a long time to keep things orderly on a daily basis..and I lose out on doing stuff that I like. I also can't afford to furnish it the way I want to with so much space. What I love is the fact that there are many kids there of my son's age and he doesn't get lonely.

• United States
22 Nov 06
That is a great plus and so many bads I had more bads too, but limited myself to one. lol Any chance you can move in the near future to something more you can maintain?

• Singapore
22 Nov 06
I live in Singapore. The one thing I like about living here is that it's a SUPER safe place. Walking around alone at 3-4am in the mornings is not a problem at all. The thing I hate about it is teh strict rules and regulations of the country. RIGID!

• United States
22 Nov 06
wow must be nice to feel safe enough to walk around that late at night or rather maybe early morning :)

• United States
22 Nov 06
too hot in tx. but lots of stuff to do

• United States
22 Nov 06
Texas is quite hot Have you lived there your whole life?



• Italy
9 Dec 06
I live in apartment and i like it so much! It has 3 bedrooms, 2 bathrooms and a large hall... But i'd like to live in a big country house...

• United Kingdom
9 Dec 06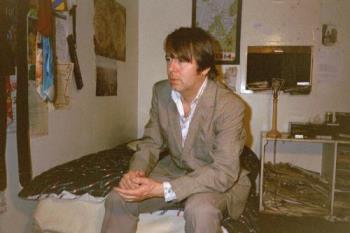 One thing I love about where I live is the atmosphere; people are nice, and the area is quiet; one thing I don't like is the lack of space in my small lower floor apartment. But in general, I'm happy where I am.



• United States
22 Nov 06
I hate that I am stuck on the middle of the United States where I am no where close to family or friends. But I do like the slower pace and the schools here for the kids.