My co - worker got his 4th baby

United States
August 9, 2012 9:31pm CST
Until someone told me today, one of my co - worker got his number 4th baby on this Tuesday, and he just took 2 weeks off to take care of his wife I guess. He sent picture over his cell phone, and we print it out. We wrote a card with everyone's signatures and congratulations to him. We also volunteer to donate some money to send him some gift and flowers. Somehow I just can't imagine to have 4 kids. If I would be a parent, that will be a huge responsibility, and I might need to work 3 jobs to provide them with food and clothing, and house all that. Can you imagine you would have 3 or more kids?
7 responses

• India
10 Aug 12
kingpaker: Are you married? do you have children. I also believe that in these difficult days-- depression, recession, un employment etc. having more than one/two kids itself is something very tough. of course it depends on the confidence of couple-- financial even otherwise--In India it has come to be accepted that maximum two kids per couple. China says not more than one child per couple. good you and your colleagues are giving presentation to him. managing one or two kids itself is a big issue nowadays -- school fees, education, etc.


• Philippines
10 Aug 12
As of now, I couldn't imagine myself yet living with my wife and children. For most, I think I will only have two children, preferably boy and girl. Unless if I can support four children then I can have four children. It depends though. But now, it still doesn't reach into my mind of settling down.




• India
10 Aug 12
Four babies in today world is hard if you don't have good job or business. I hope your co worker can manage 4 babies or kids. Kids expense today is so much that I can't afford even one child now..pooh this fellow got some guts to have four. thanks for sharing, have a wonderful day.


• Quezon City, Philippines
10 Aug 12
Yes, me too I cannot seem to imagin having all those kids around to rear. But I think some people think that a big family can really be happy family. But of course it entails a lot of responsibility and hard work to earn for everybody in the family. For as long as he can handle those challenge then I think it should be ok. There are just parents that likes to have many children and not responsible enough to have those children around making their lives more miserable.

• Philippines
10 Aug 12
Children are a blessing. They're a gift from God. I know it's not easy to raise many kids because of our economic crisis. It's hard to provide food,clothing, shelter,education etc. But whatever there situation as long as parents can provide the need of there kids , I think it's not a problem.:) I'm not married but in my case I think I want to have 2 kids only,,:) Have a great day..

• Malaysia
10 Aug 12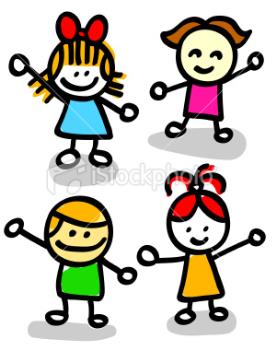 Yes, I can imagine because I have 3 children. Yes, you are right, it is a huge responsibility to make sure that they are well provided with everything they need. It was not easy in the early days when I was struggling to build up my career. But thank God that I prevailed and more importantly my children have grown up hard working and done pretty well in their studies. But those days were in the 90's. I would say that it is even harder nowadays. The price level of most of the needy items has gone up so high that it is hard for the average salary to match. If I am a parent-want-to-be today, I will have to make sure that I can earn enough to support before deciding to have kids.

• United States
10 Aug 12
I had 5. Each child brought their own joy to my life. While sometimes was rough, we were a family and somehow you get through. I ran my own business so I could stay home with my children. I did not go back to the work out of home til all children were in school. Even then schools had my work numbers. My grandparents had 11 9 living. There was such a close relationship between them. I was an only child. it was very lonely being an only child. Books were my biggest friends when growing up. unfortunately things have changed so drastic with the economy, if I had to raise children today I don't think I would have had any. But the 70's and 80's were not a bad time raising my babies. I guess its how you view life and family values. I wish them the best. It can be rough but it can be a great joy also. I am enjoying my grandbabies now.