preview and prediction, super cup Italy

Indonesia
August 10, 2012 12:43pm CST
Juventus squad get extra motivation for facing Super cup italy.. what is that?? they want to make the winning as bonus for their coach, Antonio conte.. why?/ because FIGC (italy football federation) had announced punish Conte 10 months..It is hard for conte and of course Juventus themselves.. Do you believe the bad announcement will influence the performance of Juventus squad in final of super cup Italy?? will Napoli take the advantage?? what is your prediction about this match?? share with me and we can discuss your opinions..
5 responses

• Indonesia
10 Aug 12
FIGC is not better than PSSI, the football federation in Indonesia. They treated Juventus very badly. In 2006 Calciopoli, finally it's proven that Juve did nothing wrong. But they did nothing! In this Calcioscommesse, the one who did the football fraud, Carobbio, only get punished for 4 months. Conte, who ONLY failed to report while he supposed to know the matter, get punished for 10 (TEN) months!!! Crazy, I think. There are too many parties or side who didn't like to see Juve came arise and show domination again, like before they were taken down in 2006. I feel sick to watch this Super Coppa Italiana, what's the point of winning if there are many who just want to see our losses? Well I hope to see who's laugh last ...

• Indonesia
11 Aug 12
Yeah, I'm a Juventini and VERY happy with the result

Finally, I've got the chance to laugh last




• India
10 Aug 12
Is Conte banned for the bribing scandal that has rocked Italian football? If that is the case this would be the second involvement of Juventus in a matter of few years after getting relegated a few years back. In that scenario I would like to see a very stringent punishment for the club. Coming over to the match itself, Italian teams seem to rally around each other and play better when there are scandals rocking the nation. So I expect this might actually end up winning the team together early in the season. Cheers! Ram

• Indonesia
10 Aug 12
In 2006, finally it's proven that Juve didn't involve in this matter. But this case never been opened since it was said that it's expired after 5 years. So Juve's name would never be cleared. About Conte, this case happened while coaching on Siena in Serie B, NOT in Juve. But media treated this matter like it was all Juve's fault. And also, who get the biggest impact of this all matters? Yes, it's Juve. Conte is the one who can take Juve from finished in 7th position for 2 seasons in a row, become an unbeatable scudetto. So attack the coach, and you will take down the team. But hey, they say no conspiracy behind all of this



• Malaysia
11 Aug 12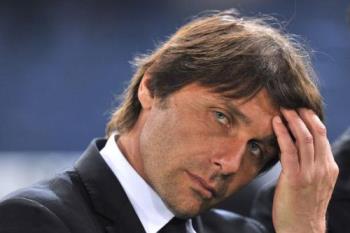 The scandal that their coach was involved in will more or less affect the team but the effect will only be minimal. Juventus is a top team with top professionals. They are the Champion of Italy and come what may, they will just get on to it and do their job. Napoli is a strong team too. It is a 50-50 game to me and the better performing team on that day will win.

• Indonesia
11 Aug 12
Juventus has similar positive energy like what Italy national team's got when the trap into the scandal. Conte has officially got punishment for 10 month, so they will have extra motivation to show thier capability for those who look them down.in paper, they will win against Napoli. but also remember, Napoli is not easy opponent. they are one of another best team in Italy and they will continue their previous achievement by winning this thropy. It's 55-45 for Juventus

• Bacau, Romania
10 Aug 12
I'm also sure that the Conte's suspension will affect the players who probably feel very attached to the coach that led to an exceptional season in Serie A this season;I think Napoli will take advantage of this situation and win the Italian Supercup.