Date Night

Philippines
2 responses

• Malaysia
15 Aug 12
yeah hehe..ive seen this..Steve carrell goes on a case of mistaken identity..prettty funny at some point..especialy Mark Wahlberg..part.where he is always got no shirt on..lol

• Philippines
27 Nov 12
Yes, I love that part too. Steve was so funny. I guess he was intimidated. He got jealous and suspicious, too. LOL.

• India
14 Aug 12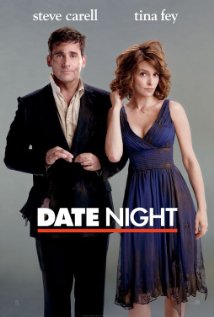 I have watched Date Night and I didn't like the movie much, it just an average movie which just can be watched once. The movie does have it's moments but to be frank I expected Steve Carell movie to be better than this but I was disappointed ..

• Philippines
27 Nov 12
I've watched it twice now and I still like to watch it. I like its story. Yeah some Steve Carell's movies are better than this one.