Definition of God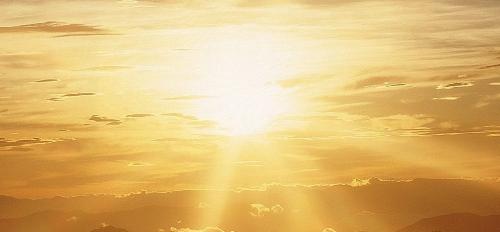 August 13, 2012 10:51am CST
God is One. He is the Self-Sufficient Master, Whom all creature need, (He neither eats not drinks). He begets not, not was He begotten. And there is none coequal or comparable to Him. I think it is good Definition of God almighty.
6 responses

•
13 Aug 12
God is that which is and while we can say God is this and that, good, merciful, etc. We must not say he is not, for so to do is to place a limit on that which is beyond limitation. So I find that your definition is not so good and denigrates God all the best urban

•
18 Aug 12
We can address our God Almighty with many virtues. Like Merciful, Best, Forgiver etc. it is like that if we notice any virtue in a man then often i address him with that virtue. As same we can address or call our God many virtues. I did not confine God in limitation in my given definition. I could not understand your words well. and i could not understand by which word/ words denigrates God. Please explain briefly how my definition denigrates God.

•
19 Aug 12
Sorry if my words lacked clarity. When you claimed, "He begets not, not was He begotten" this is not ascribing a virtue to God but a limitation. Being begotten is no vice and therefore being not begot cannot be a virtue and so must, necessarily be a limitation. Since God is infinite and the creator of all, it is wrong to place limitations on God that apply to man. For instance a man cannot be in two places at once but to say this of God would be to limit his potential and therefore make him less than infinite, which is a denigration if not blasphemous. Similarly, even to say God could not make a square circle is to place a logical limitation on God and God is beyond logic Hope that makes it clear all the best urban

•
16 Aug 12
I believe in One God Who is our creator. and i agree with your definition. I am reading some scripture of various religion.

•
18 Aug 12
Yes, i suggest you to read more and more various religious Scriptures. So that you can get right thing from the scriptures.

•
16 Aug 12
I believe in GOD. A few days ago I came across a question that "whether science can prove the presence of god one day". I don't know whether science can prove it or not. Because science only relay on factual things not on para physical things. Still I believe one day such an equipment will be discovered which can brought GOD near to the creature to feel that he is there closing all arguments.

•
18 Aug 12
The blind scientists can not see God. The scientist who have eyes, they can see God, and get the Proof. Read the books of God believers, see how they can get the Proof the existence of God. God is existence is Proven but some never except.

• Philippines
13 Aug 12
God is powerful he is our savior, generous and our father. my definition with our God

•
18 Aug 12
In with sense God is our father. I think, since God is sustaining us like a father, in that sense we can say father to Our God. He must be Powerful. i have given definition to verify God. If one demand that he is God then by which thing you i justify or verify whether he is God or not.

• Philippines
22 Aug 12
Prince of peace, Mighty Conqueror, Lord of all lords, King of all kings, Savior, Redeemer, Faithful Father. No words could describe or define Him.

•
18 Aug 12
Yes it's true. Our God is the Self-Sufficient Master..No one will compare to His name. He is our help in times of trouble.