This should be the right side of my kitchen.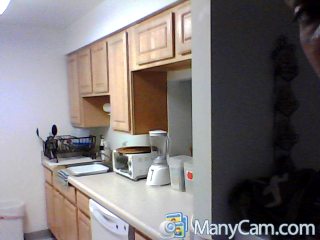 United States
5 responses

• Philippines
14 Aug 12
Hi gifts! I am not an expert in arranging things in the kitchen, but i saw some plastic containers, if i am right, with the microwave and the blender outside the cabinet. Maybe it would be better if you place the containers inside the cabinet to give more space to the microwave. If you still have space inside the cabinet it would be best if you place also the blender inside the cabinet and just put it out if you have to use it. Is this your new kitchen? Wow, i love to have a big kitchen as yours. Enjoy you new house.


• United States
14 Aug 12
NOne of the appliances will fit in the cabinets they are not that big. The plastic ones I can take off and store in a closet they are empty. thanks.

• United States
14 Aug 12
I like that you have room for your small appliances on your counter. It looks very nice, and easy to use.

• United States
14 Aug 12
I love that as well. thanks for looking..

• United States
14 Oct 12
Looks all shiny and new! I like it a lot. I'm kind of jealous....ok a lot jealous. I am waiting on my new place being built. I checked a wrong box or I'd be in it by now but I have to wait until April. It looks like you got into a real nice place! You must be so happy. Nothing bad to say about it at all. looks great!

• United States
16 Aug 12
First of all, I have to say that I am jealous of your kitchen because it looks like you've got a lot of storage space in your kitchen and that is something that is seriously lacking in my kitchen. Okay, with the small appliances, if you have a cabinet that you can store them in, that would probably be better than keeping them out on the countertop. If you want to add some color into your kitchen, one of the best ways that I've found to do that is to use decorative canisters or something like that to add a little bit more of a personal touch to your kitchen.

• Jakarta, Indonesia
14 Aug 12
Very clean. There are various trinkets which can beautify the kitchen cabinets. Is there a painting on the wall?