My husband watching Whitney Cummings a comedy show.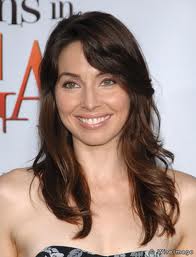 Philippines
August 14, 2012 1:32am CST
This morning when I woke up I heard my husband laughing and enjoying watching Whitney a comedy show. He likes the story of whitney because its very funny, entertaining and the actress is very pretty. I am very to hear my husband laughing because I know he had a tough and stressful night at work and laughing is the way for him to relax. Do you enjoy watching comedy shows? Do you find it relaxing too? Have a nice day!
2 responses

• Philippines
14 Aug 12

I really love to laugh. My wife and I loves to watch those kinds of shows. Will try to watch that show - Whitney, so I could laugh also like your husband. Good thing, he appreciates shows like that. I really find laughing as therapeutic, it minimizes the daily stress I had lately. Thanks

• Philippines
14 Aug 12
You should try to watch Whitney for sure you and youre wife will like and love it. its very entertaining and non stop laughing.

• United States
14 Aug 12
i do enjoy comedied. it is a good way for me to relieve stress as well. if no relief of stress than tension stays with you and so irratable. it is so relaxing to enjoy the moments of stress free life or watching others on tv go through stress to know there are others that have the same predicument. sometimes for me reality on tv is so comical and allows me to unwind. i have not seen whitney before though if i do see her i would probably have good time also.

• Philippines
14 Aug 12
I agree,laughing it is really a good way of relaxing and help to relieve stress. Thank you for sharing.