how i make website for refferal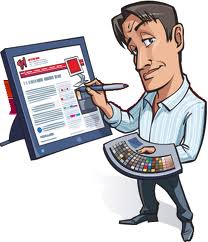 India
August 18, 2012 6:34am CST
hello mylotters i am working online from last 6 months,but i have not get a satisfying earning really it needs a lots of hard work.so i have decide that i will only pay my attension for collecting refferal but for them i have to make a website to make them understand that why they should work online,well i can write nice but i dont understand how to make a web site and i want to make it free,so friends can u tell me how i can make a nice website.thanksyou
3 responses

• Hungary
18 Aug 12
You need to be really good with the design. There are tons of people like you, want to get referrals and make a webpage about it.

• Hungary
18 Aug 12
Sadly not. I just told there are a lot of people who make websites like you. Anyway... don't make a blog. Older posts would be lost.

• India
18 Aug 12
create a blog from blogger. Is is the best website to create blog and it has lot of features. You can see my profile and my website link. I created a blog know i have good referrals because of my blog only.