madrid 1- valencia 1

Indonesia
August 20, 2012 9:20am CST
what a pity.. i don`t know what is the reaction Mr Jose Mourinho when his team is only getting 1 point and his rival, Barcelona wins against Real Sociedad 5-1 and number one in the standing.. don`t they panic?? it is not good when the friday, real madrid will play against Barcelona in spanish super cup..
6 responses

• India
20 Aug 12
I too think that this not a good start for Real Madrid. Barcelona win their first match for 5-1 where as Madrid could only manage a draw. They need to work a little more for their match against Barcelona in the super cup. I hope they will strongly come back by winning their match on friday

.

• Romania
20 Aug 12
This was only the first game of the season, I am sure that Real will start winning game after game soon, and I am also sure that both of the Primera giants will still drop points as the season will go on. I think the champions will be the team which will be able to get the most out of the Classicos and I hope that team will be Barcelona. I am not a Barca fan, but I prefer them to Real at any time of the day...

• Romania
20 Aug 12
That will be a completely different game, the rivalry between those two teams is huge and the motivation of the players will be huge. It doesn't really matter what happened previously, I think it will be a great clash once again.


• India
20 Aug 12
I had commented on your preview query that this would be a tight opening match for Real Madrid and that is what this proved to be. Madrid did take the lead, but then Valencia equalized and the match was a feisty one. I did see some portions of the first half and there Real missed quite a few good chances to score more goals and that probably hurt them in the final analysis. I would not compare it with Barca's match with Sociedad as Valencia are much tougher opponents than Sociedad. The season is still young and we still need to monitor how things move on. Cheers! Ram


• Malaysia
20 Aug 12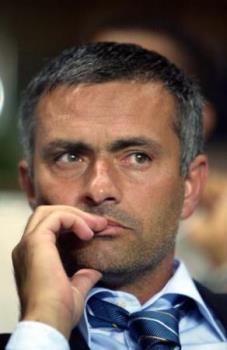 Only drawing the first game of the season is a disaster. Real Madrid may not even be able to recover from that. I think they are now must be very motivation-less and dejected, seeing their greatest rival to sit nicely on top of the La Liga with a 5-1 trashing of Real Sociedad. Although Jose Mourinho said publicly that he was not too disappointed with the draw, he must be wondering what actually went wrong. Why out of a sudden the ever prolific Cristiano Ronaldo did not score? Would it be any different if Karim Benzema were to enter the play earlier? If my glasses serve me right, I think I will be seeing them beaten on Thursday evening's Spanish Supercopa first leg clash with Barcelona at Camp Nou, possibly by a 4 goal margin if the opening day results be used as a yardstick.

• Malaysia
20 Aug 12
It is a disaster because being the first game of the season, if they don't take the full 3 points, they can not be seen as successful and good. Further more they are the defending champion and they played at home! To make things worse, their biggest rival, Barcelona won 5-1 and they are leading Real Madrid by 2 points now.

• Indonesia
25 Aug 12
Jose Mourinho might feel disappointment for failing to reach 3 points in their first game. The opposite happened to Tito Villanova debut in La Liga in successfully bringing Barcelona won 3 points and a goal feast. Results tersbut will not make panic stronghold Madrid La Liga match has just started and the way the story goes on. Maybe this capital baagus for Barcelona but not for Madrid in the face of the Spanish Super Cup.

• Vietnam
23 Aug 12
it is a common problem for Jose Mourinho. As you know, Real usually doent have a good start in some recent seasons but they will very strong afterward. I believe in their players and coach.