Smartphones For The Elderly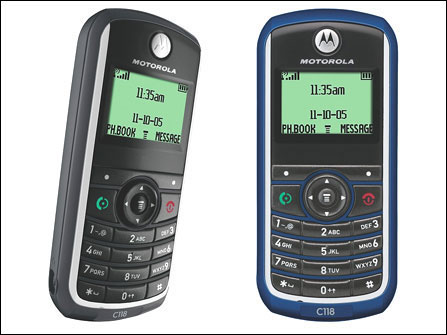 China
August 21, 2012 2:58pm CST
Contrary to a lot of beliefs that elderly folks should be using simple dial to call mobile phones, I just bought an android Samsung Galaxy II smartphone for my father who is in his 70's. Initially, I was actually looking for a replacement for his previous Motorola C118 which is having a lot of wear and tear issues after using it for more than 2 years. After shopping for the entire weekend, I could not help giving smartphones another thought. Presently, the mobile networks is moving leaps and bounds and mobile phones like my father's is beginning to become obsolete. The ones in the market are mostly discontinued and by the time it needs another servicing I don't think there will be any parts available. Then, there are the so called business mobile phones which were either too complicated too much too navigate around or more simply not user friendly for my elderly father like small keyboards, screen, text size. The smartphone decision was motivated by the shortcomings on the mobile phones that were available in the market where for one I do not feel that it will be obsolete for some time. As for the phone, my father is pleased with the size of the screen and the displays which is much more friendlier to his below average eyesight. Customization is easy and the most welcome feature where we are able to remove unwanted apps and load in the apps that are useful for him. The useful apps in addition to those installed in the phone, that I find useful are: 1. News App - Sina News 2. Messaging App - Whatsapp (Free text messaging which allows you to send attachments like photos, songs and video feeds as well) 3. Games App - Sudoku My father finds the phone much better after the customization and told me that it is so much easier to remember the icons than how many times to press on the keyboard. Also, he like the phone's voice recognition and activation program, which allows him to use his voice for various functions like dialing family members' numbers, send voice messages on the chat and activate online search for information. I do not know about you but I think smartphones are better than the former mobile phones. My father is not gadget savvy but seeing him handle the smartphone with so much ease actually made me think and conclude that smartphones are actually elderly user friendly. I would not hesitate to recommend you that you try this out with your elderly folks at home.
3 responses

• Philippines
21 Aug 12
Wow I'm so happy and surprised that your father at the age of 70's is using Galaxy S11 and your father is a very smart guy like what you given to him. I know smartphone is very good and easy to use.. Actually my father in-law is I planning to give a simple phone he don;t want he said he don;t know how to use. Imagine he is only 67 years old now...

• China
21 Aug 12
I forgot to mention that I had let my father try out my iPhone 4S before buying the Samsung Galaxy II. Also, my father is not computer literate or gadget savvy including hand-phones, please do not be mistaken. After meddling with my iPhone he felt that smartphone better and the choice for him. So, I think you should try to let him try it out, hands on than let them decide on per se. Just bring him down to the nearest retail outlet or if you own a smartphone, let him have a try.

• China
23 Aug 12
FYI like you we are not anywhere near wealthy but we can get by reasonably. My father is a farmer but left the tedious chores to hired hands. The phone actually comes with phone subscription fees and the family felt that it is quite a good offer as compared to buying obsolete phones that are unrepairable when parts run out. So, we just have to dig deeper into our pockets here.


• United States
22 Aug 12
I can't say the same really. I'm actually nearing my adulthood and I think I still prefer the older phones like Motorola's RAZR. Though it did limit me things to a particular scale, I only needed to chat. Texting felt awkward to me, but right now, I'm using my tablet to type this response.. In all honesty though, the elderly deserves to have a smartphone. Everything is more sleek and has a better ease of use. Why limit to the "young ones"? It's great for everyone.

• China
22 Aug 12
I have to admit that China is unlike your country where phone companies are more customer oriented. In China, it is just the opposite where supplies are demand motivated, so a lot of old folks are forced to keep up with the trend. So, we really do not have much choice as far as change is concern, as the old phones have already cease production.

• United States
21 Aug 12
When I switched phone company, I gave my blackberry to my mom & she hated it... She always complain how I don't email her back when she sends me an email... I set it all up for her & few days later, isn't her an email... About an hour later, I get a phone call from her & she says, "I can't figure this thing out... I'm going back to my old phone"... I guess everyone's different...

• China
21 Aug 12
I think Blackberry is a business phone and much suitable for the computer literate. Also, you have to agree that the QWERTY keyboard is no different to those normal mobile phones which are quite inconvenient and difficult for the old and poor eyesight folks like my father. As for the smartphones, they have a more bigger screen and elderly user friendly programs. Press an icon, speak through the microphone and old folks will be able to perform most of their tasks needed.