Relationship

Malaysia
6 responses

• India
22 Nov 06
Why you are blamming man only. I have seen and experience that even girls are insincere/disloyal. I am not saying all, but there are girls who makes friends only for time pass.

• Australia
22 Nov 06
I would agree but females are just as likely to do the same. men have more trouble with saying No and trying to keep it in there pants....

• United States
22 Nov 06
I agree, I thought that I had found the best man in the world, we had a great marriage, were best friends and he still cheated.

• China
22 Nov 06
In my own survey, man are more likely to be insincere/disloyal rather than woman. What do you think?? maybe that is the case,but its not man's fault you know,if you are a man you can know why

• United States
22 Nov 06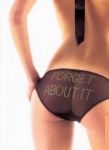 I do believe you got that one right by say 97% or so. The other 3% is for those sleezebags that call themselves women.