Joining the Parade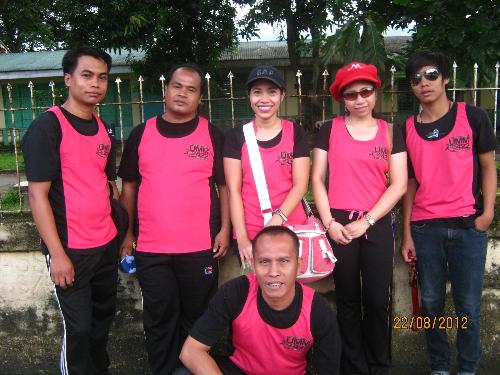 Legaspi, Philippines
August 23, 2012 8:51pm CST
We were instructed by the LGU to wear our costume when joining the parade so I wear mine and joined the dance group. But then, my office mates also told me to wear my uniform and we will be in another group. I decided to wear my costume for dancing and join the parade with my group (office mates). It was another great day for all of us.

4 responses


• Legaspi, Philippines
27 Aug 12
We really are all excited and enjoyed the parade. This is one of the biggest event in this municipality and glad that we are here when things like this happened. We are already part of the history of this place!

• Philippines
24 Aug 12
I also like joining activities. It's a good day to remember always when we've done things that make us happy and satisfied after a busy day/work.


• Legaspi, Philippines
24 Aug 12
Hi jaiho. Thank you for sharing your thought on this discussion. Although I am doing this as part of my job, I consider this thing as an enjoyable activity. I am new in this place but I've got several friends around and I am happy for this. Have a nice day!

• Indonesia
24 Aug 12
It is so nice of you have so many activities in the office. Does your husband mind that? As a wife you certainly have lots of things in the house to look after as well. But I hope things go well. Good luck.

• Legaspi, Philippines
24 Aug 12
Hi yanzalong! I am presently having my training in another municipality. Part of that training is to be able to get along with the community. So I can say that I am doing these things, such as joining the dance presentations and other activities as part of my job as public servant. My husband understand the kind of job that I have.