Is working from home profitable?

Romania
August 24, 2012 3:04pm CST
Working from home..as a concept,this sounds phenomenal.You get to stay home,do your chores around the house,and can have your laptop or PC where you generate a steady amount of cash.Since the idea has appeared,people are in a quest to have more money with less work. For me,the most income that i "produce" is within MyLot,earning very little compared to other jobs.I am excited though that I see dollars,not cents.I tried some months doing PTC,but found that it's a waste of time. What about you,do you make a decent amount of cash from home?Or do you use it to round up the sum?
8 responses

• Philippines
25 Aug 12
The idea of working from home is bad especially when you are already soaked up with work in the office and they still demand you to work in your home. That is the case when work form home is a no no. But if you got flexibility on the time you will work at home, plus no pressure or stress is coming in, the idea is phenomenal. I don't consider my usage of my leisure time to earn online as work from home. It is more like a bonus for me while being online. Maybe because I really don't have online work really. I do believe I make a decent amount from my online sites, that is equivalent to how much effort and time I really put to such.

• Romania
25 Aug 12
I agree with you,I do consider money from being online a bonus,rather than a payments for my services.What I write here is done just for fun and interacting.I don't look just for the money. Well,yes,coming from work home,and expecting to work at home is a pretty bad idea to think about,but if you can combine the good with the necessary and if you enjoy doing something at home that actually pays,why not use the opportunity?

• Philippines
25 Aug 12
I just hate working from home because the people at work is demanding me to do so. I want to have a good work life balance and it won't be achieved if the company is demanding to me to work from home even if it is already weekend or after office hours. Work like that is annoying. It seems that your life should be dedicated to working eh? That is why I am pushing myself to reach financial freedom and move over to passive income generation. I'd rather be just at home than working at home.

• Philippines
25 Aug 12
I am working from home, and I can say that I a profit from it. I started this February 2012, I got part time jobs from research, data entry and so on. Now, aside from mylot, I have 2 part time jobs that gave me $30-40/week and $80.00/week, not bad at all. this will be a great help for my family's expenses. :)

• India
25 Aug 12
yes friend you are right that working and earning money from home is very profitable because with this we do not need to go outside to earn money but it is really good if you have very good knowledge and experience about earning money online because it is not so simple earning money require lot of time and knowledge .


• India
25 Aug 12
you are right friend with knowledge and experience it also require sharp mind because we all know that referrals and investment and referrals are two things which help us to boost our earning but if we use both of these things on waste site then we waste our time and money but if we use they in good site then we can boost our money in real sense .


• United States
24 Aug 12
I think if you could make any money from just staying home is profitable just like working mylot pays you tiny but isn't it something? I am happy to have come across mylot, although eah cent that I earn need a lot of time, it is something.

• United States
25 Aug 12
Well, as there are different things a person can do from home, it really often depends on what a person is looking for as to what will work Best for them. There are people who do Ebay, or other online selling and do good, people who post here in myLot and are satisfied, other online/offline Businesses which bring in some good extra money etc. Working from home can be profitable if you let it. You just need to remember to be persistent and never give up.

• United Kingdom
25 Aug 12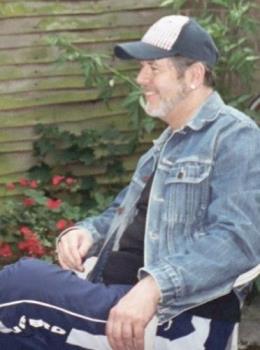 There are high-powered well-paid home-based jobs out there according to my research: and from what I understand you'd have to be highly qualified and also experienced to secure such a job, and be an expert when it comes to using computers. I'm not in that league myself. However, again from what I understand, there are good home-based office style jobs out there. Perhaps though you might have to train; spend time in the office; I'm not an expert, but I feel you'd have to liaise very closely with your employers. So, yes working from home can be profitable in my view. My advice for anyone seeking to earn good money working from home would be to join an online employment site, and specify home-based work. And just keep searching until you find the job you want. It may come.

• Philippines
25 Aug 12
Working at home is I think a part time only. It would also be nice if you find a job outside your house as they really pay higher than work at home jobs. But at least internet jobs gives us extra income. So if you have nothing to do at home why not try working home.

• United States
25 Aug 12
I get to work from home and I am an independent contractor for a tarot cred reading company that I have been with for the last 12 years. I'm 5 star rated and I can set my own price. Also I just got picked up by another tarot card reading company so now I will be able to make more money. I am always looking for opportunity. I mean who doesn't want more money?