Bag addicts, anyone?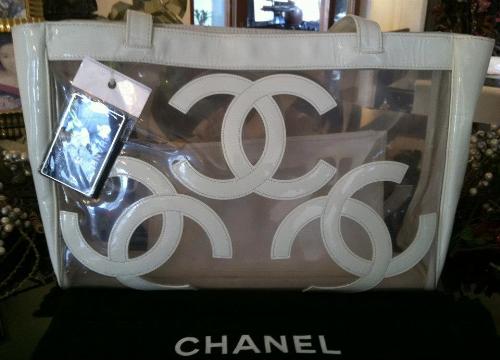 Philippines
August 27, 2012 4:54am CST
Typically as a girl, shopping handbags is one thing that excites me. I used to buy about 3-4 bags in a year, regardless of the brand, just as long as I like the design and color and is within my budget. How many bags do you buy in a year? and how many do you own now?
5 responses

• India
27 Aug 12
Yes, I have noticed that girls normally have a variety of collection of bags and are using at different occasions. Normally, the officer goers carries a particular type of bags and the same person may used different bags at party times, shopping and other casual travels. Depend on the mode/nature of outing, they used to change the types of bags also as the use varies depend of the requirements.



• Philippines
1 Sep 12
My current bag is a bit expensive and I love it so much. I don't think I would be replacing it anytime soon. I don't own a lot of bags but I do enjoy window shopping for them. For me, brand isn't important, but I make sure the bag should be durable enough to carry a lot of things.


• Philippines
19 Sep 12
Yes, the brand doesn't matter much for as long as the bag is sturdy enough to hold our things. But having an expensive one is like icing on the cake!

• United States
31 Aug 12
I have two bags to my name. I bought neither of them. one my daughter let me have and the other my sister bought for em or gave to me one of the other.

• Philippines
1 Sep 12
Well, at least you did not have to spend on them. hahahah! You have just saved a lot!

• Philippines
31 Aug 12
When I am single I always buying bags and shoes almost every other month and it really makes me happy when I have the latest design. Even now that i am married I still love buying bags but with the permission of my husband because he is the one paying for my bags and shoes.

• Philippines
1 Sep 12
If I have extra money, then I buy a bag. I never let my husband pay for them just to avoid any further discussions about it. I hate it if it would be a cause of arguments in the future. So we have this sort of "silent arrangement". That is, if I want something and I have the means to buy it then, I go ahead, otherwise, I don't ask money from him. Never at all.

• United States
27 Aug 12
I love hangbags, I think I own about 20 of them. I always have an itch to buy new handbags, as the matter of fact, I've bene looking for hangbags at the stores but so far I haven't seen any that I like... I wanted to get a new hangbag in Spring and now it's almost fall... I guess I need to look for a fall bag now ....


• Philippines
29 Aug 12
hahaha! You are a bag addict, indeed! Good luck in finding that lucky spring bag! Thanks for responding. Have a nice day!