Were going out of town this coming weekends...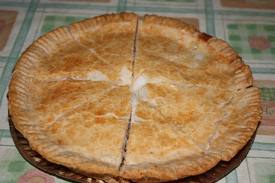 Philippines
August 29, 2012 9:25am CST
My husband and I decided to go out of town this coming weekend to buy some native delicacies, fresh fruits and vegetables. It's been a long time that we do not go out of town because were both busy in our job. Were going in Laguna to buy freshly baked buko pie (young coconut pie) and in Tagaytay to relax, feel the nature, to buy some native candies, fruits and vegetables. I am very excited because we can able to taste again the food that were craving for along time. I am very sure that it will be fun, exciting and unforgetable bonding moments again. How about my fellow friends, do you love going out of town to feel the nature? And do you also go out of town just to buy native foods that you craving to eat? Thank you for sharing! Have a great time.
3 responses

• Japan
31 Aug 12
Out of town, drive trip or just going out for some cravings are fun and a simple way of expressing your feeling with your partner. It is also another way to prove that after all those busy days still you both have private time for each other. And that is one of the important thing each family member should have. At least once a week we go out of town or just a short drive. Buy some favorite ice cream or even just a set of mc donalds hamburger...lol...have a walk in the park, having endless story or just sitting beside the river. Simple but soo refreshing!

• Philippines
31 Aug 12



. I envy you because you can able to go out of town once a week, my husband is very busy and do not have enough time to go out of town. Thank you for sharing!


• Philippines
30 Aug 12
Your right, out of town is very relaxing and fun. Thank you for sharing!

• China
29 Aug 12
Wow! I miss native delicacies. I do love to go out of town and see nature if I have time. I love to take photos and just look how amazing life is. But what I love most is spending it with my husband too. Going out of town is detaching ourselves from some technologies, we just have to spend the day together eating native food and looking at natures best! Have a great weekend. Travel safely!


• Philippines
30 Aug 12
Hi leateagee, I agree with you spending time with our husband was the most precious time in the world especially when going out of town where lots of nice places and near to the nature. I love to take picture too because the serenity is wonderful and amazing! Thanks!