I miss my childhood friend mom...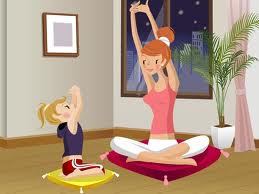 Philippines
August 31, 2012 2:50pm CST
Her name is Violet my childhood friend mother. She always want to have a baby girl but it never happened. She is a very simple, kind, loving wife and good mother to her children and to me. I remembered when I was young she always brushed my hair and put some colorful ribbon on it everyday. I stayed in their house from morning to mid afternoon because my parents are busy working. She is my second mother because she really took care of me and treated me like her own baby girl. I miss her right now while looking to her picture and want to see her again. I know she is safe and happy with her family far from our place but I hope that one day we can meet again because I want to say thank you for her kindness and for taking care of when i was young. Do you have someone who took care of you when you we're young? Do you also miss her/him? Have a nice day!
3 responses

• United States
31 Aug 12
The person I miss the most would have to be my grandmother. My mom took care of me very well, but my grandma would watch me when my mother would be at work. She'd take me with her out to the garden to pick vegetables while explaining the different meals you could make with each vegetable or fruit I picked. She was the best cook in the family. I wish she was still here for many reasons. There are so many firsts in my life that she's missed an I would have loved for her to see.

• Philippines
9 Sep 12
Hi amnda9102, you really love and miss your grandmother i can feel it but i know she is always at your right side still watching and guiding you all the time. I miss my grandmother too she was passed away few years ago and she is very kind and loving grandmother.


• United States
31 Aug 12
My mother did not have anyone caring for us when we were small. we had neighbors to look out for us while we played outside and after school. but it was six of us and we basically fened for ourselves.

• Philippines
9 Sep 12
Hi giftsandbagscom like you i grew up with our neighbor who always look after me while my siblings are in school and my parents busy working. I am just glad that she is very nice and loving person who really took care of me when I was child. Thank you for sharing!