The sleeping App really works well for me!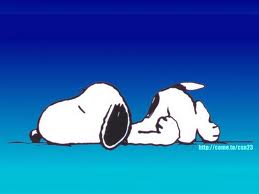 Guangzhou, China
September 3, 2012 10:38pm CST
A few days ago I downloaded an App for sleeping. Since I hardly have a problem to sleep, so I don't use it. But last night after buying the books online and I was happy to it. Besides at that time my husband slept already and he snored. So when I went to bed I found it was difficult for me to fall asleep. Then I tried to use this sleeping App. This App included some natural sounds such as beach, fire, rain etc. I chose the water drop and liquid sound. I fell asleep when I heard this sound. And today when I woke up, I felt so energetic although I slept quite late last night. This App seems to give me a quality sleeping

8 responses

• Davao, Philippines
4 Sep 12
Wow nice info. How did you got that application? I have problem with sleeping also. My eyes want to sleep specially when I am tired but my mind rounding around. I always complain to my wife every morning. I look so tired





• United States
4 Sep 12
someone else posted about that as well. it worked well for them like it worked for you. I like the thought of rain water while sleeping. I have no good phone with apps on it. so,i will nevr get to know what this is like. have a great night.

• United States
4 Sep 12
When I had my smart phone I would put it onto ocean sounds or the such and let it play while I was sleeping, it helped me fall asleep faster and drown out other noises from the house. When I first moved here it took quite a bit to get used to slepeing with so much sound. I just used youtube however, and didn't buy anything extra.

• United States
29 Oct 12
Oh okay, and how is it working for you? Still doing good? I may have to buy a c.d. player though I have a t.v. in the room. I use the fan to drown out the sound from the t.v. in the next room as I can hear it clearly through the wall.

• United Kingdom
4 Sep 12
No that wouldn't work for me personally, I have to have silence to be able to sleep, I can't sleep with any noise, no matter how soft, relaxing or harmonious. I have sensitive hearing and I can even hear the drone of a mossie in my room and if I hear that I have to get rid of it, or I'll be lying awake listening for it. I tried meditation once, and we had the sound of the sea coming in, all it did for me was drag up memories of when I nearly drowned as a child! I am glad it works for you, but for me, silence is the key to complete sleep.

• China
4 Sep 12
It's amazing, I never heard of that, sleeping App? I will search and download it later. Though I always sleep well, maybe it can make me sleep better

. I want to have a high quality sleeping. Such a good information, thanks for sharing!


• Germany
4 Sep 12
That's right, the sound of water coming in form of waves on a beach or like the rain is quite relaxing, it calmes down our mind and it's easy to fall asleep. I also like it and some mothers use it for their babies and even some specialists use it in some therapies.

• Philippines
4 Sep 12
Good that you found an application that would work on you. I thought it is a state of the mind, as in if you think you would fall asleep, then you would. But I really don't know for I am not in your shoes. I never thought that sleep would cost so much when it should be free. Maybe, I am fortunate that I don't have problems with sleeping and I could easily get my desire sleep even if I have to sleep inside our car only. Goodluck and wishing you all the best.