Why usually the blonds will give others air-headed impression?

Guangzhou, China
7 responses

• Philippines
5 Sep 12
Oh, I agree with you. Being intelligent means we know a lot of information. We have to apply what we have learned and we should do good things and not bad. It has nothing to do with our hair color. Happy mylotting.



• United States
6 Sep 12
You are so right. In fact many natural blondes are brilliant. This " Dumb Blonde" thing goes all the way back to the 40's. In American movies the ditzy or not as intelligent characters were blonde. The films were usually comedies. And then in the 50's Marilyn Monroe became famous. She usually was cast as a blonde who would be innocent but wouldn't think things all the way through! So the " Dumb Blonde" has stuck.Some people Still asssume if a woman is a blonde , she is dumb.

• United States
6 Sep 12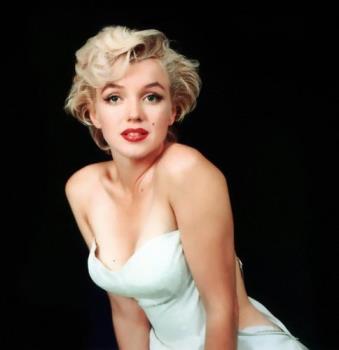 • United States
18 Sep 12
Really? Fantastic! I wasn't sure you would know Marilyn.

• United States
6 Sep 12
Hahaha.. your discussion topic just remind me of some of the former co-workers of mine from Hong Kong, these girl like to dye their hairs into blonds partially and fully whenever their trendy fashion senses rise up into action. I was wondering why they always choose to be blondes instead of other color, now i guess i know the answer from your discussion, may be it is because of this 'intelligent' thing you mentioned. It is kind of weird looking seeing these Chinese women with blond hair in my work place.



• China
5 Sep 12
I think why some movies express that the blonds usually are air-headed may be just because the story plot needed.And as for our daily life,I think why people will have such impression usually is because we always focus on the beauty of the blonds and neglect their intelligence,actually many hot blonds are very smart,there is a discrimination that beauty always air-headed,and I think this is wrong definitely.

• Garden Grove, California
5 Sep 12
hi youless of course intelligence had not one thing to do with the colorof you hair or skin,. I was an ash blonde and now white haired and I have an IQ of 140 which does not make me an air head either,.As in any group of people there will be stupid brunettes, blondes and grey haired people, hair has not one thing to do' with our brains at all,Stupid slurs and nasty jokes will always be made by some who are the real air heads.




• United States
5 Sep 12
Blond jokes are just other jokes retold so that the group that used to be the butt of the jokes are no longer offended... it does really offend those of us who ARE blond! Its like lawyer jokes, some of the best lawyer jokes are told BY lawyers.