Is this a bug?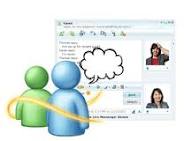 Guangzhou, China
September 5, 2012 9:08pm CST
Here is the situation. Since Hotmail is my main email account and therefore I will sign in it and keep it on in my browser. Besides, I also keep my MSN on. It didn't have any problems in the past. Lately I found that whenever there is a new message to me in MSN, then it will also pop-up a window in my Hotmail page. This is quite disturbing. I don't like sign up MSN in the webpage because sometimes others may send me a file. Do you have this problem? If so, do you know how to solve it?
3 responses



• Australia
6 Sep 12
I have not had that specific problem but there have been several weird issues with my Hotmail account from time to time for about a month now. The problems do not last a long time, a few hours at the most but it can become quite annoying - especially when you are expecting some communication which you need to act upon. I have put it down to their servers or technicalities that are being worked out without taking the service off-line. I can't think what else it might be.

• Garden Grove, California
6 Sep 12
hii y ouless I am not sure but I think theres a way to stop the popup window popping up on your hotmail page, I think you have to go to MSM to deactive the pop up window.at least I had to do this for popups on m Firefox