i c u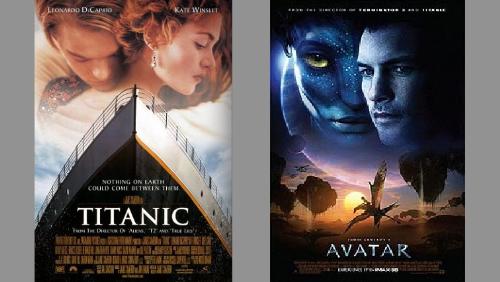 Philippines
September 12, 2012 11:38pm CST
My sister was flipping channels on tv in the living room and she stopped on one channel featuring Titanic. There was one scene there when Kate Winslet's character, Rose, viewed Jack's (Leonardo DiCaprio) sketch pad and their conversation went on like this:
Rose: You have a gift Jack, you do. You see people.
Jack: I see you.
Upon hearing Jack say his line, I immediately remembered another James Cameron film, Avatar, with this line:
Jake Sully: I see you.
Neytiri: I see you.
James Cameron seems to be fond of this line.

I like the implication that he is inviting everyone to see beyond the physical and see that person through his soul.
3 responses

• Philippines
13 Sep 12
oh..what a good line. I hope lot of people seeing like this, that they could see more of the person's soul than the physical. There are lots of people look the physical appearance of a person at first and but few will go beneath (soul).

• Philippines
13 Sep 12
I think it also comes with age, or upbringing depending on the environment they grew up in. I remember in my younger years I couldn't help but easily judge others from their physical attributes. As I grew older and more mature and gained more experience, I began to see people for who they really are.

• India
18 Sep 12
I agree with you cathy lots of persons need only physical appearance first even some time the boys not married but they wants to do something wrong with their girlfriends and after some time leave it and breaks her hearts. But I not understand why they need only physical appearance. Nice discussion of joli

• Philippines
19 Sep 12
Hi, surekharathi. Women do tend to mature earlier than men.

Physical attraction is good initially, we can't deny that, but men won't be able to stay a relationship if the woman has no substance.


• Philippines
13 Sep 12
True. It's like saying, "I take you as you are."


• India
13 Sep 12
oh wow, I have noticed it but have never really gave a thought to it though. There is this great meaning to this line as you said to see the persons soul from within and knowing him or her. I think it is the lucky line for James Cameron. Good one.. Thanks for sharing and have a wonderful day ahead.


• Philippines
13 Sep 12
You're welcome.

Yeah it seems he is so fond of the line, especially interesting to note that the characters in the movie both came from different backgrounds. Jack was in a lower class and Rose was part of a high society. So the only way the characters could have fallen in love was seeing each other's souls and not for their riches. There they found true love.