Mosquitos: most useless insect in the WORLD???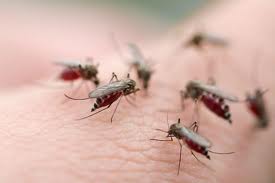 Philippines
September 15, 2012 10:00pm CST
Hello Lotters, I don't wanna look

dumb here, but i tried to research on what the purpose of these insects are. Not to mention they existed for a long time too. the problem is that every time you killed a dozen, triple dozen more would reproduce. I have been doing my best to get rid of unwanted water displacement were these vampires lay eggs on. Unfortunately we have a Garden, every time i go inside, one of them would sneak in

And it's rainy season again because of this storm, so they mostly active. they annoyed me in the monitors, teasing me to catch them. I noticed also that sometimes it's like they knew if i have a electric tennis racket or not, if i don't have it that's their Q to annoy me

Anything you could help me with here?
9 responses

• Bangladesh
17 Sep 12
Curtain is the only reliable way to get rid of mosquites.lol If possible the whole homestead should be covered with curtain.lol Actually keeping well is a fight. We must restrain mosquitoes as because it carries and spreads germs of deadly diseases. Only way is to be concious and to keep the environment clean . No bushes, dirts or dampness wont be let grow lest the mosquitoes should lay eggs. One day in a week should be our environment cleaning day. We must cut all bushes or weeds surrounding our home and spray kerosine and have to use insect killer even to kill insects hidden in corners or underneath our furnitures. Heard the energy lamp spreads a kind of ray that keep the mosquitoes away from us but not sure wether it works.

• Philippines
17 Sep 12
Hello

Kashidanga, They would hide to places where they cannot be found or electricuted. I think cleanliness is the key, unfortunately we don't have that much to clean up in our house, we still need to deal with the old and useless stuff that is stuck in the house. have a nice day.



• Lapu-Lapu City, Philippines
17 Sep 12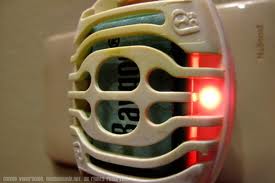 to add to some suggestions of our friends, you can also try this baygon mosquito mat. each mat cost only about 2 to 3 pesos. and that you can use for 8 hours. instead of mosquito coil to repel mosquitoes, this is smoke free and with more pleasant odor. lyn's suggestion is also good and we'll try to make one for our home.

• Philippines
17 Sep 12
Hello neildc,

I actually that mosquito hat but this is actually I've heard it's name. unfortunately, i don't have a mat for a refill, that actually cost 20 Php. I might try that actually tomorrow and I will try lesser than 100 pesos. Anyways, where did you buy that? unfortunately I may have to go to the mall to buy one because this one that i have is actually old. have a nice day.



• United States
16 Sep 12
Like Dawnald said, they provide food for other animals. But they also provide a form of population control by spreading disease. Nature tries to balance everything and in recent years there has been West Nile Virus, which can be deadly if not treated and is spread by mosquitoes. There are other mystery diseases that spring up and polio and tuberculosis are making a comeback--nature controls the population of humans and animals with such diseases and that's probably why the flu virus keeps mutating. It's an attempt to control the human population so that the earth can continue to sustain it.

• United States
16 Sep 12
As per your title, I believe everything in nature has purpose... We may not understand what the purpose is, but I do believe there is one... For your problem, I guess you could buy one of those mosquito incense & burn them for few hours before going into the house...

• Philippines
17 Sep 12
Hello sk66rc,

I hate them as it has really put my people in sickness most specially children. but i guess it's the fault of some people who can't keep a good hygiene. I have tried those mosquitos incense but unfortunately It didn't kill them but only annoyed them to fly away from that area. have a nice day.



• Philippines
16 Sep 12
I hate mosquitoes. But nothing in this world is useless. Yes, they are useless to us, not only that they are annoying, they also spread diseases like dengue, malaria etc but they are important part of our ecology. They serve as prey and food for other insects.

• Philippines
16 Sep 12
Although human being hates and me also hated mosquito but in other side they are food of frog, lizard and others. If you say useless meaning nothing use for human I agree with you there becuase it is right instead of worthy mosquitoes are all human enemies.

• Philippines
17 Sep 12
Hello Visavis,

wow maybe I should have a pet frog at the back of my house. that way, it can help me decrease the number of them sneaking to our house as I enter the door. I've heard that birds can be good eaters to these small insects, i should buy a bird when i had the chance. have a nice day.



• United States
16 Sep 12
Personally I think their are many here who think and feel like this. This is actually one of those though you actually think about but never really question. I know I do nor see many of them where I npw live but know many who really consider them a nuscience.

• Philippines
17 Sep 12
Hello

KrauseHome, They have always been nuisance and annoying to the fifth level! though some suggest they are merely food for other big insects. but we are their food supply because of our blood and they echange it with their diseases, not fair for us. that's why we need to get rid of them at once. have a nice day.



• Philippines
16 Sep 12
I use Baygon for cockroach and mosquitos and used to spray it in the room an hour before going inside so that whenever were inside the room theres no more smell and probably Mosquitos are already killed by then, I also sprayed the entire house every other day just to killed them, now that's its always raining then expect a lot of Mosquitos and its never ending and its really annoying, I also wonder why there's Mosquitos if there's no use from them. I also have an electronic tennis racket and so funny if i heard a sound from it though of course its not enough to kill all of those Mosquitos coming from outside. Sometimes i also told my mother to use Mosquitos net(or kulambo in tagalog) during at night to avoid it though sometimes it will not work coz they sometimes go out.

• Philippines
17 Sep 12
Hello homeshoppers,

I wanted to use baygon but it's way too expensive and then too much odor that can make you puke. My mom doesn't want it because it's expensive and it has foul odor, i can't afford to spray it since their territory is a bit huge. but some one has told me about this plan to slowly get rid of them, so i will take this chance. have a nice day.



• Shingle Springs, California
16 Sep 12
They are food for birds, fish and other insect. Fleas are far more useless, as hardly anything eats them. But I hate both of them.

• Philippines
16 Sep 12
Hello dawnald, I had no idea fleas are even more useless than mosquitos, maybe I should have more birds to handle this mosquito problem too. because right now, the spiders are the ones eating them but they are bit nasty too and doesn't catch all of them