Phobia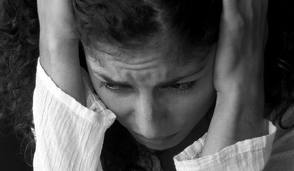 Philippines
September 23, 2012 2:16am CST
Do you have any fears or phobias? I have a thing with water and drowning. It's not like I dont go near the sea, I do but I never go too far. I had a very bad experience when I was little so I guess that started my phobia. Share your stories here guys.
7 responses


• Philippines
23 Sep 12
Me too. I cant stand heights. I can go on a plane and stuff but whenever I look down, my stomach turns.. heights are just not my thing.


• Philippines
23 Sep 12
Oooh those creepy creatures are something aren't they? I don't hate spiders because they are totally harmless but scorpions and big nasty ants are just nerve wracking!

•
20 Feb 13
I also have a fear or pobia, I'm afraid of the crowd, the dissemination, adaptation, even the loudest are afraid to apply for a job, I was able to get through it all, if there are some people who accompany me or so, up to this point I can only be detained in prison, without being able to feel the outside world, I suffered from this, and nobody understands, as if I said lying to everyone.

• India
18 Dec 12
Hi friend, sad to hear about your phobia, luckily i don't have any phobia in my life. My kids and wife also don't have any phobias in this sort. We are completely free from it.

• India
5 Dec 12
Hi have phobia of public places. I am afraid to give seminars or socialize myself with others. I particularly get anxious when i am center of attention.

• Philippines
23 Sep 12
I have this following phobia sis. Arachnophobia - I fear spiders and some arachnid creatures they are scary. Aqua phobia - that is water, specially I almost got drowned before and I cannot stand swimming for some hours. Those create a trauma in me somehow, specially spiders.. scary.