a child's memory..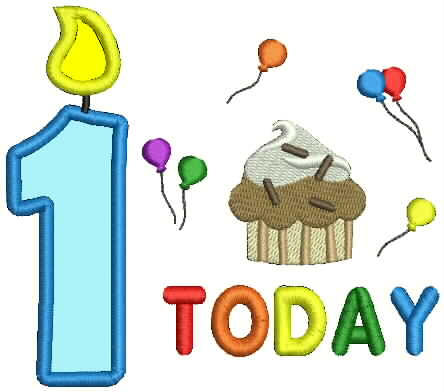 September 24, 2012 3:39am CST
As my previous discussion stated, it was my friends son's 1st birthday yesterday and she had a party for him. There was cake, and sweets and balloons etc, and everyone sang him songs.. But I wonder. Do kids that age remember? My earliest memory is lying on the ground with my mum on a fluffy rug, colouring in a book. But I think I was 4 then.. and starting school son. So would a one year old remember his birthday? What do you think of this?
10 responses

• Australia
26 Sep 12
No I don't think we really rememebr that far back. My earliest memories was kindergarten and I was about 4 then too. We don't start remembering until a few years I think


•
26 Sep 12
yeah i remember my first day at school. not really so much anything I did, but I remember a girl screaming her complete head off when her parents went to leave lol!

• United States
25 Sep 12
Well I don't remember being 1 years old but I do think they do have memory at this age. My daughter is 16 months old and we were just visiting my parents this last weekend. The last time we had been there she was about 13 months old.Well this weekend she remembered some things about he prior visit there like when we asked her where some things were outside and inside the house she would go and find them without our assistance so she obviously remembered.I was amazed!

•
26 Sep 12
wow that is anmazing!! and i suppose it just depends doesn't it? some kids are smater than others in different things, and some learn quicker than others as well, so i guess it all depends on that as well!

• United States
25 Sep 12
It's very impossible for a child that is 1 years old to remember anything and have it as a memory. A person can remember as early as being 3 maybe 2.5 years old but a lot of those memories are ones that are every unclear and normally are not correct at all. Children brains are still pretty much forming and the storage part of the brain isn't every strong yet at that time so it take reaping things over and over again for it to stick.

•
26 Sep 12
thank you very much. i didn't think of that actually, about how the brain is still deve.loping and the memory aspect of the brain wouldn't be fully formed etc.

• United States
27 Sep 12
Babies will recognize things but no conscious memory just yet. They don't even know till they are about 5 year old that there reflections are them and that there parents are not them either they are two different people. It's always fun to learn about how the brain works so you got to start with babies and work your way to learn how it really works.

• China
25 Sep 12
yes ,when he grow up,he remember nothing about his childhood incidents before he was 3 years old ,but who care,last weekend ,my daughter had her first brithday.and she ate so much cake,and ereryone was so happy ,that is enough.

• India
24 Sep 12
Hi friend, good to hear about your friend's son's b'day. My belated b'day with to him. Most of the little kids don't have the ability to remember about this kind of childhood incidents, but very few kids remember about this kind of interesting incidents in their life

•
24 Sep 12
aw thank you so much. we have pictures we can show him when he is older :)

• United States
24 Sep 12
No, he's not going to remember his birthday that young. I think the earliest memories that we can remember are from when we're around 3 years old. I don't remember exactly why it's like this, I just remember reading about it in one of my psychology courses.

•
24 Sep 12
yeah i think that seems t0o be the general opinion. awk well, at least we have photos!! :)


•
24 Sep 12
aw thank you, i hope you have a nice day as well :)

• Philippines
24 Sep 12
It's been said that children starting from age 0 to 6 are actually in a state of downloading everything they see and hear and observe from their surroundings into their subconscious, which in turn influences how they behave later on in life. They may not remember their 1st birthday celebration readily, but that memory is stored and will play an important role in shaping their personality :)

•
24 Sep 12
Wow that is fascinating! I wasn't aware of that at all. So whilst they cannot remember the specific memory the way you or I would, the events of that day have taken on a greater role of shaping their future? amazing..

• Philippines
24 Sep 12
According to the new study, 13-month-old babies could not remember events they had witnessed and mimicked four months earlier — a task that came easily to their elders, ages 21 months and 28 months. And 6-month-olds have a memory span of no more than about 24 hours, which gradually expands to up to a month by 9 months. So long-term memory does not start to rev up until after the first birthday and fully gets into gear throughout the second year of life. The research indicates memory matures along with the brain so that a 2-year-old can easily remember and repeat an act seen four months earlier but a 1-year-old cannot. So I guess powerful and traumatic occurrences will only register and be remembered from the second year.

•
24 Sep 12
That's fascinating. What study was that? I would love to read it. So from 2 years old onward is when the specific events will start to be recorded as memories? .. that really is fascinating. The human brain is a fantastic thing.

• Philippines
24 Sep 12
hi chicks, I can't remember my 1st birthday celebration but I can remember the event that happened to me when I was 4 so maybe like other child they can't remember it too... happy mylotting


•
24 Sep 12
well i remember from age 4 too.. i wonder is that the main date for memorys for a child!