He can't stay out of anything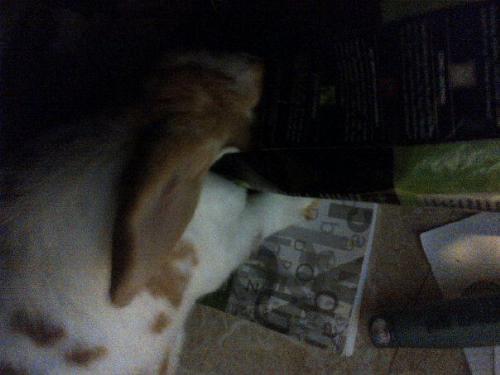 Canada
September 26, 2012 5:43pm CST
I swear Marco is worse than a kid sometimes. I came home from shopping, and had a bag of cat litter for a mail in rebate. I need the UPC on the back, so I have to cut a piece off the bag. I poured the litter in a bucket, then did this. I put the bag on the floor so the next time I walked over to the garbage I could throw it out. Next thing I saw it moving across the floor, here Marco had his head in the hole, trying to climb into the bag, and got stuck.
2 responses

• United States
26 Sep 12
Haaaaaa! He sounds like a cat doing that. When I had my cat she loved playing in coke boxes. I had a big box that my computer came in and made a cat house out of it. She loved the holes I put in it so she could poke her head out and play peek a boo.

• Canada
28 Sep 12
that is so cute though. Yep are animals are like children, too many owners forget about that.