Do You Stock-up on Toiletries? Purchased a Dozen 100ml Toothpaste For $0.88...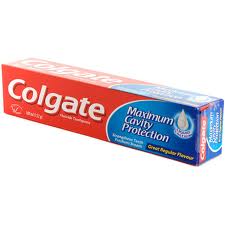 Canada
September 27, 2012 10:42am CST



I went indside a Rexall PharmaPlus store to withdraw money. I happen to pass by an aisle for toothpaste and toothbrushes. I know for sure that we have some unopend boxes of toothpaste at home. However, the savings of up to $2 for a 100ml toothpaste made me purchase at least a dozen. Do you guys take advantage of this kinds of sale? Would you purchase and stock up on items that you might not finish right away? For sure I would as long as it does not expire.
4 responses

• United States
27 Sep 12
I have a few boxes of toothpaste I found on sale as well. I also have loads of toilet tissue because when it is on sale I buy the big packs.

• United States
27 Sep 12
I admit I do, especially if it's non-perishable items like toothpaste and detergents. Besides, we always use these so I don;t think it will be impractical. As a matter of fact, I would be glad for every penny that we can save on these items.


• Canada
30 Sep 12
Not often, but if I go to a hotel or some place like that, and I don't use somethig that was in the room (shampoo, conditioner, lotion, soap) I will take it home with me to use later. :) I stay in a lot of hotels, usually Deltas which think are the best. I have a whole bag of them under the sink, so I am not going to have to buy any of that stuff for a long time.