Do You Only Use Original Accessories for Your Camera?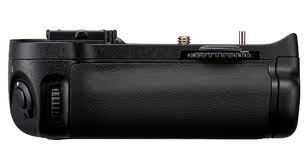 Canada
October 3, 2012 10:41am CST
I am thingking of buying a camera grip for my Nikon D7000. The Nikon original grip is over $200 and there are imitations that are only about $50-100. Has anyone here tried the imitation battery grip?



5 responses

• United States
6 Oct 12
I think that you have to evaluate what you are buying and how it will be used. I have shot a few photos with an expensive lens and with a major second market lens (made by a major company) and can see the difference when you greatly enlarge the photo. In most cases there is very little difference. With some really cheep accessories you will notice a difference. There are many secondary market items that are of good quality and work just like the orginal.

• Philippines
15 Oct 12
yeah like bobmnu said... it's really the quality of things... if you buy something make sure that this has a reputation of good quality products. and you can always look for online forums about the product that you are hoping to purchase... you will be shock that people actually rant over some products if it's really a bad one.

• Omagh, Northern Ireland
3 Oct 12
Having made the move to digital,It's been some time since I last used my SLR system (film)camera ("Loaned" it to my SIL),but when I had it,It didn't bother me to use non system accessories or lenses..just so long as they were compatible was my main concern. Maybe you could check out some reviews on this grip to see how other users feel about it before buying?

• Philippines
3 Oct 12
Good day to you Muelitz, Using original accessories for you camera will really bring great results. However, I do understand your point in there, that, since the price is cheaper than the original, hence, it is tempting to use a non-original thing. With that, perhaps, try to use it but with some precaution. Observe the performance of your camera while using the non-original accessories. If you observe some trouble, perhaps stop to use it immediately. Goodluck on your photo shooting day.

• Indonesia
16 Jan 13
Yeah, my friend has tried the imitation battery grip, third party and after 2 years for his Nikon D90 the battery grip is still ok. But, the other side one of my other friend use the original battery grip MB-D80 for his Nikon D90 and his upset with that grip because trouble on 1 years and 6th month after he buy it. The warranty has been out of the time. When he ask to anyone who use the same battery grip, that condition because although he buy the original but he's got the bad copy. Bad copy maybe happened for every brand, original or not. So, it's about our lucky :) If you want your gadget savety, buy the original with longer warranty oor if you think you want to buy the cheapest one and buy the third party, make sure you have the good copy :)

• Philippines
15 Oct 12
do you mean third pardy battery grip? well i am a bit shock that nikon has $50 third party bat grip... most of the sony third party bat grips as around $100-130. most people are afraid to use third party grip because it might damage the body but if you have a good third party bat grip brand then i should tell you to go for it. there are third party that has a good quality of their products. like now i am using a third party battery for sony and it works well for more than six moths now.