Man of Steel over a Woman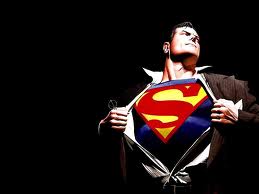 Philippines
8 responses

• Boise, Idaho
5 Oct 12
Men who are a bit shy or not real up on how to talk or be around a woman can become 'weakened' and even those who are otherwise strong can be like this. Sometimes they can be very strong in all other areas but weak and little when it comes to impressing a woman.

• Boise, Idaho
9 Oct 12
So they need to think about their feelings and figure out what to say ahead of time. What are you really interested in? Who is this person to you? What do you want to know?

• United States
5 Oct 12
Love shows the tender side of a man. Men don't just have testosterone in them. They also have estrogen, so that "man of steel" also has his mother as well as his father in him.

• Bangladesh
7 Oct 12
Very scientific is your explaination. So to speak the truth superman is not any abnormal man. He is human that carries the critaria you mentioned in your post.

• United States
8 Oct 12
I don't really think that every man's weakness is a woman. However, I really do think that the love of a woman is something that does begin to soften every man's heart. I tend to think that most men can be very hard individuals, however, once there is a woman in their life that makes them a different person, they will never be as hard as they were when they were going through their lives on their own.

• United States
7 Oct 12
Yes, a woman's power over a man is stronger than kryptonite on superman. Two major examples for me is that Clarence Thomas was once a Black Panther and then his wife helped him change into the conservative that he is on the Supreme Court today, and Ronald Reagan had some Liberal in him before Nancy got to him. It's amazing how a man's love for a woman can make him change.




• United States
5 Oct 12
Men need women, its the softer side that lets them be steel. Behind every great man is a great woman, its very true but she shouldn't be behind him, she should be beside him. Men need women because we need the rational that they bring to a relationship. Men do need other men as steel sharpens steel because we need men to help us and lead us.

•
5 Oct 12
love and affection both are different.love is strength and affection is weakness.love women and avoid affection

• Czech Republic
5 Oct 12

• Canada
21 Oct 12
It made him stronger not weaker. Hew could now understand humans and also he knew how to blend in with them and be concerned about them. Women makes men go stronger because there are things women can do that men cannot like understanding and sympathy and empathy.