Christmas is coming...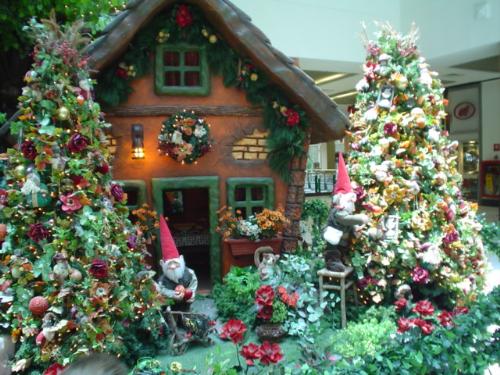 Taiwan
October 11, 2012 10:05am CST
Holiday season is almost at hand...We are busy buying decorations for Christmas.And busy thinking of gift we have to buy for our loveones. But there is a questions linger on my mind as I'm thinking of these what decorations I have to buy for my home.Since last year I still have those used decorations I kept for this year.lol. Ok that is me I used to keep some decorations for the next Christmas celebration as I need to save money.But some cannot be reuse I usually don't keep. How about you my fellow mylotters? Do you usually keep Christmas decor for next time use or purchase a new one every year. I just want to save a bit actually..lol Share your views..Thanks!
10 responses

• Mexico
11 Oct 12
Yes, I went through a closet yesterday and took out some xmas decorations. Im also going to start my xmas shopping this week ( see my post of today) I like to beat the crowds.

• Canada
11 Oct 12
i do actually keep most of my Christmas decorations from year to year. there are some that we had when we first got married (almost 25 years ago) in the box and some that we have bought for our daughters in the box as well. i really love vintage Christmas items so i am always on the hunt for those.

• United States
11 Oct 12
I haven't bought new Christmas decorations for years! I love the ones I have. A lot of the ones on my tree were made by my sons when they were in school or handed down from my family. My Nativity scene is 40 years old and well loved. The only new thing I've bought in the past decade is a pre-lit tree because I could never get the lights quite right and I really like the way it looks. I've always had artificial trees because I could never stomach the thought of killing a tree just to look at its corpse for a couple of weeks in my living room. There's no need to buy new decorations if you have some from last year. After all, Christmas is in the heart, not in the store.

•
12 Oct 12
I am the type of person who really enjoys preparing for Christmas, in fact I have bought the majority of my presents for people already and that means that I am able to enjoy the build up even more. We have a lovely tree, and we each buy one decoration each year which is new, and use the rest of them from previous years. I think that it is nice to do it like this, as our house is like a bit of a tradition at Christmas and I look forward to it. I have to save up during the year so that I have enough money but I don't mind because it is so fun.

• United States
12 Oct 12
I will be buying a new artificial tree and also a new wreath. I will be making a lot of ornaments this year and putting them on my tree. I have bought three new ornaments this year (Tom and Jerry, one that sings the Hippopotamus song" and a Ford truck ornament that reminds Randy of the truck his dad had when Randy was growing up. I have a lot of ornaments over the years and this year I will be adding to my collection by making my own.

• China
12 Oct 12
Most of us in China don't celebrate Christmas.But we have Spring festival instead. And we also need to buy a lot of decorations. Almost all of us buy new decorations for good luck. I think it's a waste of money.But if you use old ones, elder people will really get angry.

• New Zealand
11 Oct 12
We have just moved into a new city,so it is a new place,new city.WE don't really celebrate Christmas so i never really bothered buying any decorations up-till now.But my daughter who is born and brought up here she is crazy about Christmas and wants to decorate everything.So maybe i will buy a star,colorful and bright.

•
11 Oct 12
Last year I bought a new christmas tree and that spins around as well as plays music.The only reason we got a new tree was due to the other one looking like it was shabby. I do get a few new decorations each year, but they are the ones that go on the ceiling or in the windows. I love to get a few bits after christmas as well, ready for the following year and put them away, as that also saves loads of money.

•
11 Oct 12
I don't buy Christmas decorations my wife and just fond of looking those decorations in the streets during holiday seasons.We have the same views that decorations is just waste after each year it has to be dump. But we still happy when we can see a lot of decorations out there but not in our home.lol.

• Canada
11 Oct 12
I try to reuse as much as possible, mostly because I don't have a lot of money in my Christmas budget and because I don't like to feel like I'm wasting things by using them once and then throwing them away. So I have a few nice items that I put out and then I make decorations out of craft supplies, that kind of thing.