Moles popping up like mushrooms?!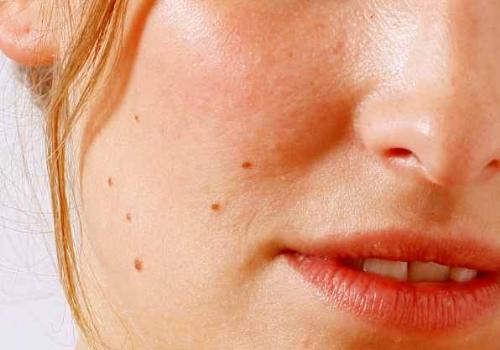 China
October 15, 2012 12:35am CST
I hate having more than one on my face. As i get older it's popping up like a mushroom, as if my face is like a vacant land attracting illegal settlers to build their new home. I want to demolish it one by one.

I think i have seven tiny moles on my face and I'm not happy about it. It's very obvious since my skin is light. Anyone here having the same issue? Any advice to share? Any home remedies and creams to apply? Anyone undergo Medical surgery/procedure?
7 responses

• Malaysia
15 Oct 12
Hi Simonelee, yes as we age moles can pop up one by one. Since you are of fair complexion the moles are more obvious. Your tiny moles may be removed by a simple light surgery.However bear in mind that this simple procedure must be done by a skin specialist. Make sure to consult a licensed dermatologist. All the best to you.

• Quezon City, Philippines
15 Oct 12
I think this happens to fair skinned ones that moles are appearing frequently all over. I think you can have it consulted to a dermatologist and they could recommend some procedures to remove them. I have not found any remedy for this except by excising it out of your skin and it is only a derma who can do this for now. I also have lots growing all over my body. Sometimes it is a bit troubling but I do not have time and budget for it to be removed since I know this is costly.

• India
15 Oct 12
I had my cousin who had this problem and she went under operation to get rid of them. she resides in australia. Another one is my mother in law who had it coming up on he face too and she had gone operation as well. So I would suggest you to go for an operation since it worked well for the two people I know. Thanks so sharing and have a wonderful day ahead


• Malaysia
14 Nov 12
As one gets older, moles pop up more and more. This occurs to people who are of fair complexion. Those who are of dark skin seldom have these condition. You can consult a qualified skin specialist. The surgery is fast and inexpensive.

• Philippines
17 Oct 12
Are you sure they're moles? They could be warts or freckles too. I have read that these things happen when you're over exposed to sunlight or when your bloodline has lots of moles - heredity. If you don't want them around, you can go for some some procedure. I couldn't say it's an operation because you'll not be operated upon, it will just be cauterized (burned by a gadget - of course with local anesthesia). Have a great mylot experience ahead!

• United States
15 Oct 12
That is something for which you really need to see a dermatologist. Moles can be cancerous and this sudden crop of moles on your face could be a sign of trouble. Your dermatologist is the best person to assess whether these moles need to removed. My guess would be that (s)he will want to remove them, since their sudden appearance does seem a tad suspicious.