What strange flower is this?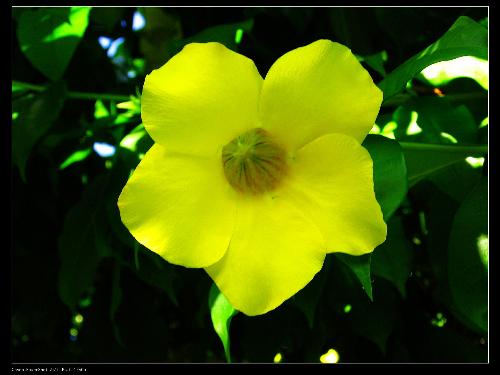 China
October 21, 2012 3:51am CST

It's not easy for me to go travelling far away from home.And we know when we have a trip outside,we always expect to view something special that we haven't seen. Some years ago,I traveled with my colleagues in Hainan province,which is the second biggest island in China.There I could view and touch many wonderful things like saltwater,seashores,seashells and quite a few tropical plants such as coconuts,jackfruits,and even curare trees!But there's a kind of flower that they didn't name it,it has five petals,it's yellow all over,yet it has no stigma and pistil!

What an odd flower!?Do you know it?And don't forget to bring us something rare that you've viewed during your wonderful travelling because many of us have not opportunities to go travelling abroad.

10 responses


• China
21 Oct 12
Both of you know well this flower,and you both come from the tropical area but from different countries,so it is called differently,of course its beauty never changes for its different names.Have fun!

• India
21 Oct 12
You can visit this link for more on this flower: http://en.wikipedia.org/wiki/Allamanda


• Philippines
21 Oct 12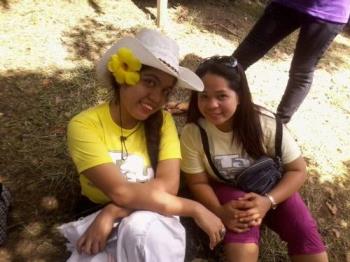 hi oldsix, We call it yellowbell when I was a kid every time I see this I pick one and put it on my ears well I think even now I like this flower cause it is yellow happy mylotting

• China
21 Oct 12
Yes,it's purely yellow and very lovely,I'm also sure anyone who sees it will love it.Hey,my friend,you forgot to show us something wonderful to entertain the mylotters!

• China
21 Oct 12

Well,another kind of flower or something else that is rare or strange for what you have seen!



• Philippines
21 Oct 12
i second the first commentor here. It is yellowbell. It is beautiful right? We have that in our church before it was renovated. And when we are in high school, one of my classmates made it a research paper, its potentials to be a insect repellent. It is nice of you that you can travel now and witness nature's best. Have a great day!

• China
21 Oct 12
Oh,all of you who are from the tropical areas or countries mostly know it since this kind of flower grows there,but for me it's extremely strange.Well,I have travelled more than the half of my life,but what I expect to view is so much.Have fun and make up for yours!

• Philippines
21 Oct 12
hi there again, i would like to share a link which i am fascinated when i see this actual plant. Since I have not taken a picture of it, I just searched for its picture in the net. http://www.daff.qld.gov.au/4790_7316.htm This is commonly called "mickey mouse money". The fruit of the plant is shaped like thatof mickey mouse. it is usually yellow and orange in color here. I saw that in Mambukal, a falls known in Visayas, Philippines.


• Mexico
21 Oct 12
Its kinda neat, wonder if it grows in any other places. Its wierd how so many countries have different plants and flowers. Thanks for sharing here.

• China
23 Oct 12
Hey,Mariaperalta!There must be some wonderful flowers in your country,but why not share one or two of them here?And since you are so young,you'll have many chances to see many beautiful flowers later.Have fun!

• China
23 Oct 12
Sorry,I cann't identify this sort of plant until I read the responses some mylotters made to your discussion. Mind you, I used to consider plant identification to be my preserve,because I cut my teeth as one that study traditional Chinese pharmacology and knew what's what about plants.I search yellowbell online,It belongs to Bignoniaceae and is also known as the golden trumpet and native to Brazil.

• China
23 Oct 12
I can tell you this kind of flower is the strangest one that I have seen,and it's very neat and bright,it gave me so deep impression that I shared it here to my mylot friends.But I know nothing about its name,let alone its detailed other materials.Hehe,it's better for me to go on learning.Have a nice day!

• China
24 Oct 12
There are a lot of exotic flowers and rare herbs in the natural world.It is hard for us to identify them all.

• Malaysia
24 Oct 12
Old, it is great that you posted this discussion with a lovely photo of the flower. It is called the yellow bell, if i am not mistaken. I saw there are a few houses who planted this type of flowers in their compound. Indeed, it is very beautiful when all the flowers are blooming.

• China
24 Oct 12
But it's said that it only grows in Hainan,which is the only tropical province in China,and I saw it the first time in the tropical botanical garden during that travelling.

• United States
23 Oct 12
Oh wow, that certainly is a lovely flower, but unfortunately I'm not able to identify the flower for you. I do have to say that one of the things that I do really enjoy about traveling is that I'm able to see things that we are not typically able to see around here. For example, I love going out west to the desert because there are cacti there naturally and they are beautiful. I love visiting the beaches because of the palm trees. I really want to go to Hawaii at some point so I can see the flowers there as well.

• China
24 Oct 12
I know there are many places that's worth visiting in the US,but since both you and I are so poor,how can we manage to do that?If you have an opportunity to go Hawaii,don't forget to take as many as pictures and share them to me.Have a nice day!


• China
23 Oct 12
I know nothing about botany,either,but I always love beautiful flowers.And to tell the truth,though I saw the "yellow bell" in Hainan,but I didn't photograph it by myself because I hadn't have a camera then.The picture is from one of my colleagues.Have a nice day!

• Malaysia
21 Oct 12
Yup, this flower you have seen is called Allamanda. It is also known as Yellow Bell, Golden Trumpet or Buttercup Flower. It bears the shape like a trumpet and a buttercup like too. Also te colour is very bright, easily attracts people's attention. Well i would like to share a very rare flower called "rafflesia". Rafflesia is a parasitic flowery plant. There are about 28 spieces of them. This flower is protected in nature and usually people called it te world largest flower. You may have a look for more information with its photo here : http://en.wikipedia.org/wiki/Rafflesia

• China
23 Oct 12
Well,does it has so many names?I'm sure it's called different names in different areas. Wow,with your help I can see the largest flower in the world!Thanks a lot and have a nice day!

• Malaysia
21 Oct 12
I travel out of my country once in a while. The scenic view of a place can leave a lasting impression that make me want to come back again. Every place that i visited offers me new species of plants to see. Though I have varieties of flowers in my garden I am still drawn to the beauty of blooms that are found in other countries. From what you describe here I don't know whether it is the ' yellow Bells' that is right now in full bloom here.

• China
21 Oct 12
I searched "yellow bell" here at mylot,it showed that this kind of flower is named it.If I hadn't started my discussion,I couldn't know what name it is. Since you've travelled to many other countries,why not provide another beautiful flower here?Have fun!