Different Brand belong to different People!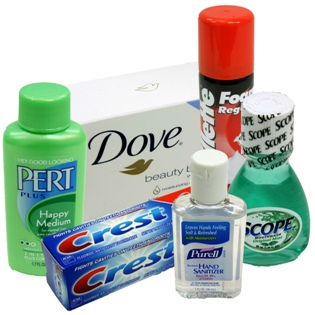 Taiwan
October 22, 2012 8:47am CST
In one family we have different likes,different views.We are opposite from others. I'm just curious in your home do you purchase different brand of things for example toothpaste,shampoo and body wash etc? Do you use different brand from your family member? In my home me and my wife even my inlaes have different brand and we usually have our own things especially those toiletries things.And personal care.We have to purchase different kind each we go shopping. How about you my friends? Are doing the same? Thank you for all your response.
7 responses

• Costa Rica
24 Oct 12
I remember, my sister used to have a special brand of soap, this, when I was a child, because of a special condition on her skin, but the rest of the shopping were really simple, we used to share the same brands, in almost everything, if we, and I mean, mostly, one of the brothers, wanted to have something different, had to buy him/herself. Vry often, it leaded to 'territorial' disputes but, either my father or my mother, were always there, to put an end to the discussion. Nowadays, I live alone, and, kind of miss this old days.

• Philippines
22 Oct 12
I think this is common in ever household. My daughter uses a different brand of shampoo aside from me and her 2 brothers. My kids are using different brands of body splash or colognes. My kids are using different brands of body powder and other personal stuff. I am also using a different brand of stuffs so, we are like promoting different brands of stuffs at home (lols)

• Howrah, India
22 Oct 12
Different people have different choices.In our family we also used different brands for our daily use,but we try to make these as less as possible...

•
22 Oct 12
Me and my wife have the same brand tooth paste, soap. But when it comes to shampoo, body wash and lotion we have different brand. Happy mylotting!

• Mexico
22 Oct 12
Well in my family the really only thing I have to buy 2 brands of is toothpaste. I use only crest and my son loves colgate. So yes, I have to buy different brands of those. i really think thats the only thing.


• Leon, Mexico
4 Nov 12
Hello

j we don´t have personal brands, but what can I say? I have still
children and a young teen

. I think that maybe they will change their minds when they become older

. Don´t you think so?
Blessings j... dainy