What's your favorite weight loss tip?

United States
October 24, 2012 10:30am CST
Everyone has something that works for them. That one thing they do that will always help them drop those extra pounds. What is your favorite weight loss tip? Please nothing crazy like stop eating or working out for 5 hours a day. A tip that will really help others who are looking to get healthy. I know for me, the one thing that helped me to lose weight and keep it off is Herbalife. Almost 2 years later and I have not gained back any of it. What's your favorite Weight Loss tip?
8 responses

• Philippines
8 Nov 12
I have tried eating only boiled eggs for breakfast and dinner and it worked! And when Im fed up with eggs, I switch to oatmeal. Other time I only eat bananas. And of course, you also have to do exercise so you lose weight faster.

• United States
24 Oct 12
I've never really had to lose weight but when I feel like I need to feel more fit I'll change my diet to include more chicken and salads. I also limit my sugar intake because that leads to being hungry after the sugar wears off. I know that eating right isn't enough, you have to eat the right foods in order for it to work.

• Philippines
24 Oct 12
Well drinking water with lemon every morning while your stomach is empty and walking everyday are my favorite weight loss tips. I been doing these for three years and it's very effective to me.

• India
24 Oct 12
Thanks a ton for sharing this discussion. Well there are many good and safe techniques for weight loss but my favorite of them all would be indulging in a physical sport or go out for exercises everyday. This is because i have personally felt this change occurred when i had put on a lot of weight and when i played tennis my weight reduced drastically within some weeks and since then i have always recommended my friends to take up a sport to stay fit and healthy. What say?

• United States
3 Nov 12
I know this may not even be considered a weight loss tip, but a friend suggested that I download the app myfitnesspal to my phone. Once you set up a profile, then you simply log in every day and select what foods and beverages you consumed. It will tell you how much you are allowed to eat per day in calories (no restrictions on type of food or beverage). You simply stay at your calorie intake for the day and you will lose the weight. It will adjust when you lose. If you do any cardio then you add it and you 'earn' extra calories. I lost 11 pounds the first 30 days.

• Bangladesh
25 Oct 12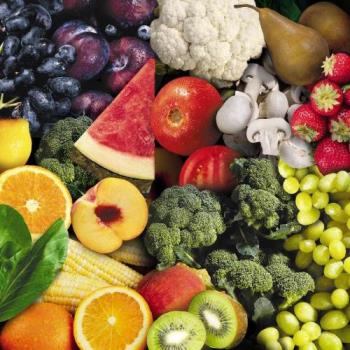 Just have requisite food having cut all grease and load your stomach with the stuffs in the pix burns fat and speed up you a fabulous mood.

• United States
25 Oct 12
i would probably have to say slowly reducing food intake with each meal over time. its very easy to be consistent at it as you don't deprive your body hardly at all. for the most part my body hardly even notices i'm eating less because its such a slow reduction over a period of time. its also not dangerous or unhealthy.

• United States
24 Oct 12
stop eating when your not hungry and leave the junk foods alone.