Isn't it sweet?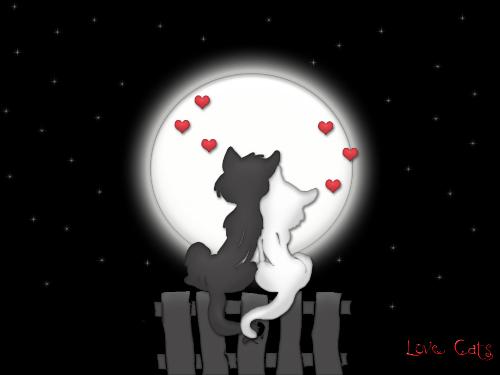 October 26, 2012 9:35am CST
To be able to listen a song dedicated to us by our love ones. When you don't expect that the song is for you. Do you find it sweet when someone dedicate a song to you? Once you heard it you can always remember the one who dedicate the songs and recalled the time when it was dedicated to you. Have you ever dedicate a song to someone you love? And do you treasure those songs dedicated to you? As for me all songs my wife use to sing for me I treasure them all it may not be a themesong but it meant for the two of us.
9 responses

• Philippines
27 Oct 12
I will be overwhelmed when somebody dedicates a song for me. Of course that is a total effort and I'd love to hear those sweet music especially when it comes to my lover. Unfortunately, I never experienced to be dedicated a song and my boyfriend now is not that good in singing.heheh

•
27 Oct 12
That's true and it feels heaven especially when there is a special meaning for both. I think though voice may not be good he can just sing and the meaning says it all. Happy mylotting!

• Italy
26 Oct 12
Well, I, despite my 37 years, I want to be just honest even if it may be strange, but I have never yet been involved in a romantic relationship. By this I do not have a problem, well, maybe my intention at the time would be right to stay single forever! Which is why, just to stay on topic with your discussion, to me no one has ever dedicated a song! I imagine, however, that must be great to feel dedicate a song to a very special person for you!

•
27 Oct 12
You are right it feels great to have someone dedicate some songs for you.I used to sing to my wife and she sings for me too.Its a feeling that when she is with me and when I hear that song it reminds me of her. Thanks for responding.Happy mylotting!

• Romania
26 Oct 12
I love when someone dedicate me a song and I also do this. The sad part is when we break it and the memories come and isn't funny. I wish you don't do this.

•
27 Oct 12
I dedicate most song to my wife and for worst time I used to listen and it feels great realizing the song is for her. I think sometimes songs can make us sad and even cry but at least we treasure those memories. Happy mylotting!

• China
26 Oct 12
As you say,we should treasure the songs dedicated to us.I have a good friend who nearly sing a song to me every night.Haha,aithough he can't sing well,I like listening.And he sings ballad in general,so I have learned a lot .That's all.Thank you!

•
27 Oct 12
That's sweet to listen a song from a friend and love one. Well,its not about the voice actually its about how they rendered the song and its meaning. Thanks for responding!

• Philippines
26 Oct 12
That's so sweet..No one dedicated a song for me yet not even my partner, but I do hope that one of these days he will.

•
27 Oct 12
I wish you can have one and so you feel happy about it. Thanks and happy mylotting!

• Mexico
26 Oct 12
I sure do. My son has done that for me several times. There is a mexican radio station here, thats let people email them requests. he knows I listened to it. So he emails requests from usa. I always know when its his dedication to me. Makes me feel so loved.

•
27 Oct 12
That's good to know,its also the same in my country.You can send your message and song dedicated to your love one the DJ will read it on air and it feels good. Happy mylotting!

• United States
27 Oct 12
My husband dedicated the songs "Come On Get Higher" by Matt Nathanson and "Hard To Love" by Lee Brice to me. I've dedicated "Nothing Left To Lose" by Mat Kearney, "Fall For You" by Secondhand Serenade, and "Chasing Cars" by Snow Patrol. I was so happy for the first time he sent me a song... The sweetest song Ive heard to dance romantically to, however, is "Dancing In The Dark" by Mat Kearney. It's a cover of the Bruce Springsteen song, but Kearney sets it to some VERY beautiful music - You should give it a listen (:

• Philippines
27 Oct 12
i find it very sweet when someone dedicates a song for someone special. though haven't yet done it before but listening to the radio often encounters that a listener is requesting a song dedicated to his/her loved one.