Free stuff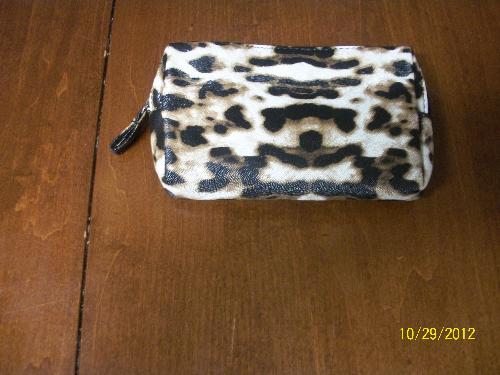 Onaway, Michigan
October 30, 2012 7:36am CST
Yesterday was a good mail day for me because I received a lot of my freebies in the mail that I signed up for off from sites I belong to.I was very excited to see everything when my kids carried it all in to me. Here is one of my freebies I got through a site I belong to the best part about this freebie I got is it came filled with goodies and coupons. And the coupons are for Target one of my many favorite stores to shop at and the item I got you can also get Target because this freebie came from Target.
10 responses


• Onaway, Michigan
31 Oct 12
I agree free things are awesome.You are right we still have to work to get what we want for free.I also love getting the emails saying your payment is ready I go right away and send it to my bank account especially if it is pay pal.

• Onaway, Michigan
2 Nov 12
I have plans for mine as well right now Christmas shopping. I hope you have fun spending it when you do spend it.


• United States
2 Nov 12
One of the things that never get old to me are free samples. When I would do stockings for my family (and yes, they were adults, but I thought it was fun), I would collect free samples all year and then put them in the stockings according to which product fit which person. It was a great way to do it when money got too tight for me to just go buy things for the stockings.

• Onaway, Michigan
2 Nov 12
I have quite a bit of shampoo and conditioner samples and body wash ones as well.I never thought of using samples as stocking stuffers I will have to keep this in mind.

•
30 Oct 12
What was the freebie? I love getting things in the mail. The last few weeks boxes have been coming still need to get a few more pictures up, and blogs posted about the items I won from Social Mom's, and my House Party blog too.

• Onaway, Michigan
30 Oct 12
I got a splenda sample it is something new along with a coupon for $1.00 off Girlfriend you are going to have to give me some tips on how to earn more over at social mom's I am a member over there and I have never cashed out over there. So help is needed please. I also got my bath & body works gift card which I have spent already because I was so excited.

•
30 Oct 12
I love getting free things, and I have started trying this more often. One of the things that I have worked out is that if you go to a certain shop that is near my home around lunch time they will have some free samples of food available for customers to try. If you go there, you can have a little bit of everything that is on offer and this means that you don't have to pay for any lunch. So that is one of the things that I can get for free, and I have always enjoyed making the most of this offer and getting some food that I would have otherwise had to pay for.

• Onaway, Michigan
30 Oct 12
I am right there with you on the love of getting free things. I am going to concentrate more on getting my Christmas shopping done for my kids. The inlaws and m.y mom are pretty much done we just have to get the pictures taken.I enjoy going to stores that have samples out and doing the same thing that you do and the best part about doing this is almost 100% of the time they have coupons you can have to go towards purchasing the item you are sampling.


• Onaway, Michigan
30 Oct 12
I am the same way I love to get a sample of the product if I can before buying it that way I know if I like it and also if I would be allergic to it or not. I have a sample of Maybeline BB cream coming I have been wanting to try it and now I get to try it out for free.

• India
30 Oct 12
Thanks a ton for sharing this discussion. Well yes it is a great feeling to get free coupons online where u can shop for a limited amount in your favorite store just like the one u have mentioned above. It gives u an opportunity to shop for your favorite items and essentials and u wish if u get more of such coupons in the future. What say?

• Onaway, Michigan
30 Oct 12
I love coupons it saves a lot of money for the items you are buying especially if you are on a tight budget as it is. I try using my coupons when the items are on sale at stores because then it saves you even more money. I have a friend that goes absolutely crazy coupon shopping even if she does not need the items she will go out and buy it just to spend money.

• Mexico
12 Jan 13
I cant waIT TO move back to usa. I used to get so many free things online. here in mx we get nothing...

•
8 Jan 13
I am glad that you got loads of free bits.I think that it is great that there are sites that give things away for nothing, shame there are not a lot here in the UK that do free things. My friend had a whole weekend filling out loads of bits on the internet to get free samples and bits and some of the stuff took weeks to arrive, but well worth the wait when it did.

• Philippines
2 Jan 13
That is pretty cute :) I love online free stuffs too. I just started signing up late this year, I hope I have discovered it sooner. It is really exciting when free stuffs delivered at home. This year I have received shampoos, conditioners, anti-allergy tablets (with kit and tissues), anti-diarrhea tablets and free diapers. I also like discount coupons and I have one unused right now as a birthday treat in one of my favorite pizza place. I have also joined one contest that will end next week, my name is in their scoreboard and I hope I am lucky to receive a gift from them.