Man Utd 2-1 Arsenal. The referee shining again...

China
November 3, 2012 9:45am CST
Finally Man Utd won the game. Arsenal made a goal in the last minute. Arsenal never gave up but they had only 10 players on the field and they are in lack of ability of the players. Arsenal had a higher possession but they shot for much fewer times. Only before the game ends they make a few good shots and shots in target for twice, in which one was converted to a late goal. Jack Wilshere was sent off, which seems to be unfair because RVP and Cleverley also did similar things in the match. The referee Webb sent off Wilshere but gave RVP and Cleverley 2 chances for not being sent off. The red card of Wilshere is not bad but compared with RVP and Cleverley, it's not fair for Arsenal. Giroud didn't score once more. Sadly, he didn't get enough chances at all. But a late goal for Arsenal is not bad as Wilshere has been sent off.
5 responses

• Mexico
3 Nov 12
How did the mexico boy do? Chicharitos family lives down the street from me here.

• China
3 Nov 12
Unfortunately he didn't get a chance to come off the bench today. Man Utd owes him chances as he is truly a gem. Sir Alex almost forgot him but now he began to get opportunities again. RVP seems to be always in the squad. Chicharito is better than RVP at shooting. But RVP is more famous and Sir Alex seems to think that RVP have tactic usage while Chicharito is only a shooter. As far as I am concerned Man Utd doesn't worth him in fact.

•
3 Nov 12
The young fella has had some good games recently, I think he is being saved for cup games at the moment and maybe the odd second half sub

•
3 Nov 12
Yes, I feel sorry for these 'impact' players but I can understand why he is behind Rooney and RVP to start the game. I hope we see more of Hernandez as he is a terrific little player - I just hope he does not become disillusioned like Berbatov did. He would surely be an automatic starter at most clubs in world football.


• India
3 Nov 12
It was another sad performance from Arsene's boys. I think they lacked the cutting edge in the final third. They were not fast enough in the mid third. And they were shaky in the last third. So I am not sure they were good in any aspect of their game. Apart from the two goals that Manchester United scored including one for Van Persie in the 4th minute which really hurt, they had many more chances to go far out of sight. The goal that Arsenal scored in the final minute was more of a consolation and begged the question why they did not play with the same vigor and endeavor from the start. On Giroud, he had another poor game and so did Podolski who was largely missing in the game. I think Arsene Wenger needs to think harder about his starting eleven and need to start with Walcott or Chamberlain. Cheers! Ram

• China
3 Nov 12
For Wolcott, it might because that he just played 120 minutes against Reading. But I still support that Giroud and Podolski should start in the game. Giroud could not goal without the support of the middle fielder and the wingers. But he is truly a good striker although he is not so efficiently. But maybe that Wenger should consider not to let Giroud and Podolski play together. You could see that in the German National Team when Gomez is the striker, Podolski will be missing in the game. And when Klose is the forward, Podolski could play incredibly. Giroud is better at cooperating but mainly he is the in the similar style of Gomez. And with Giroud, you need someone to pass the ball to him. Arsenal need more accurate long pass for Giroud. Only in the game against West Ham, Giroud performs well. Maybe it's the problem that Giroud and Podolski are not compatible in their playing style? And in addition, Wenger is not good at using strong strikers. Bendtner was not used well in Arsenal and Bendtner was once even moved to the position of the winger. How could Wenger move such a tall, strong and slow striker to the position of winger? It's strange. Bendtner is not bad. He might not be worse than Giroud but Wenger could not use him correctly. Maybe Giroud is in the same situation. And Wenger truly made a lot of bad decisions to move players from the center to the sides.

• India
4 Nov 12
Yes, Walcott was rested because of that only. But I am not sure how much of trials can we give Giroud as he has been around for matches and does not seem to be hitting the target. I do not mind a striker not scoring the goals as long as he can work the goalkeeper, but I do not see even that with Giroud at this moment. On the other hand, your comment on Podolski is very interesting. I am not sure that Arsenal has a player of the kind of Klose who is strong in the box with headers. But I do get the point of your comment and it might then be something for Wenger to see if Walcott and Podolski can work together up front. Cheers! Ram

• China
4 Nov 12
I agree with that. Defoe didn't score any goals in the 3-2 match against Man Utd. But his running attracted one Man Utd player and successfully lead the defender to another side, which helped 2 goals from Hotspur. Although Defoe didn't score in that match, I think that he also gave an incredible performance in that match. They only game in which Giroud performed incredibly is the match against West Ham. And in fact in that match against Reading, he also performed well. But in other games he played terribly, especially he missed some key chances like the one against Chelsea. In France he need 7 shots per goal. That's a just-so-so performance. He's good at running before the goal but when Arsenal is defending it's not useful at all.


• Malaysia
4 Nov 12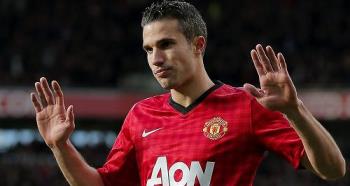 With or without the 'help' of the referee, Manchester United was the better side and should have scored a lot more goals than the two they got. Arsenal was awful in most of the match. Their goalkeeper, Mannone, stopped a number of shoots, and I think he was the best Arsenal player. Rio Ferdinand was not as dependable as he was a few seasons ago. He made some mistakes but Arsenal players did not take them up. Manchester United is topping the table for the first time this season. It is still too early to talk about being the champion again at the 10th match, but they are certainly progressing well. It is surely nice to get 6 points out of the two hard matches!

• Singapore
3 Nov 12
10 games gone and 3 defeats. That is it. The league title is over for another season. Wait ... unless something drastic happen, we Gunners fans got to forget about winning the title for a long time. As for the performance, it is truly awful, send off or not. Only 2 shots on target, it surely shows the lack of creativity up front.

•
3 Nov 12
Well, it is often said that you play against 12 men when you play against Man United at Old Trafford! It seems that Howard Webb has done little to disprove that theory today. United should have been more convincing especially against 10 men although some of this is credit to Arsenal.