Kamui:The lone ninja

Philippines
November 7, 2012 4:40am CST
Starring ken'ichi Matsuyama as Kamui. There is a code that ninjas abide by, they how no mercy or compassion to anyone, and are willing to kill even women and children. And if you leave the clan, you are going to be hunted and killed. And that's what kamui's been doing for years, and when he found a home, the ninjas caught up with him and killed all his loved ones. it was really depressing, but it was a nice watch, especially since i am a fan of Matsuyama since the Death Note movies.. it was just really sad though, how he continues to run until the end.. with no home and family.

2 responses

• India
30 Nov 12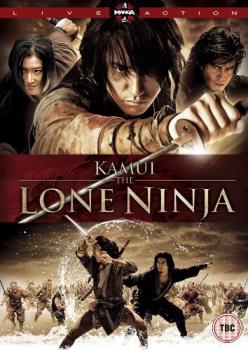 It does seem Kamui:The lone ninja is a good movie to watch, I haven't heard about this movie before. I will search for this movie, if I can download it I will watch it ...

• Philippines
30 Nov 12
I have seen this movie, it was pretty long, but i guess most Japanese movies are.. But this movie was just dragging, it only had a few god samurai action scenes..

And the graphics was not good.. it was quite shocking..