How can I get more training on Memoir Writing?

United States
November 7, 2012 5:03pm CST
I have had some crazy experiences in my life so far, and I think they'd make an interesting book or two! I have done some blogging before, but I don't know how to get started on writing memoirs. It seems like such an overwhelming task!
2 responses

• United Kingdom
17 Nov 12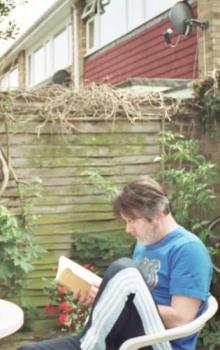 I started blogging my memoirs six years ago in 2006, just very small pieces at first, which is to say scraps of memoirs, in some kind of sequence. But I was making multiple errors, in terms of vocab., grammar, style. If you start on your memoirs, folks may point errors out to you; they did me. But then they did me a favour. I started tightening up my writing, in terms of vocab and style. I think it's fair to say if you do start writing your memoirs, there will be those who like or even love your work; but maybe also those who don't: this was my experience. You will need resilience, perhaps; you may lose heart, and doubt your ability. My advice is: don't worry; persevere. I had folks who believed in me. They were like pure gold. There may be periods you'll be writing to very few people...but that will be no time to give up in my view. Just keep going. I'd say...read all you can in the style you want to write: is it straight memoir? fictionalised memoir? Roman a clef? Whatever the case, seek out examples of the style, and check out what they do...lengths of sentences; lengths of paragraphs; lengths of chapters, and so on, and be influenced by that. If you are anything like me, you will endlessly revise, over and over again, incessantly changing: it may take years! In the end, I had several versions, my favourite being in the third person, a kind of semi-fictionalised memoir, and yet still a memoir. When your memoir is written - and I hope it will be - then you will be in a decision to decide what to do with it in terms of publishing. But for now my advice would be...pace yourself, write small sections, which you can later join up into paragraphs and chapters. Yes, it'll be an overwhelming task, at least at first; but not so bad if you pace yourself. And who knows quite soon...you'll have your first draft. All the very best with it! :)

• United States
18 Nov 12
Thanks for the advice! I will start blogging, as long as I can do it somewhat anonymously! One of my fears has been including my friends and family in on all the details. When I have blogged in the past, a lot of people were encouraging me to do it, but I froze as I thought of each of their different reactions. Sometimes it's easier to start with strangers! But you're right...I just need to start cranking out the content and then work on revising it. The first step is getting it down! Hope your blog's listed on your profile...I will have to check it out!

• United Kingdom
18 Nov 12
You're very welcome. I look forward to how your writing progresses. I have a lot of material blogged under my name, it's pretty easy to track down :) Yes, just start writing, you will get into the swing!

• United States
9 Nov 12
I would probably do a search online to see what I could find to help me bring me the writing skills needed to do this. I would also talk with some of the English/writing teachers in my area to give me there idea in how I should learn to write these stories out. I am sure they could guide you and give you idea's in how to pursue this.