Have you extraxted your wisdom teeth yet?

Greece
November 7, 2012 7:21pm CST
I had a scan last year and my dentist said that I only have 2 wisdom teeth and they have come out in sideways (outwards), but without affecting any other teeth so I can keep them! However, it's hard to brush them because the toothbrush can't reach the top of those teeth easily, and last week I managed to hurt my gums on the left of my mouth. Since then, I was in pain but I couldn't see what was going on behind that tooth so I went to the local dentist because my old doctor is in another city. She said that it's because my thirt molars come outwards and they are the reason for the pain and occasional bleeding and she insisted to take them out at that moment! I said I want to think about it because I don't want to take out my teeth if they aren't diseased. Then she said that I'll just have to wait for my gums to heal by themselves. I think she wasn't interested in giving me a solution or a treatment and she just wanted to take them off. I'll wait for a couple of days and then I might go to another dentist if the pain doesn't go away. Do you think that wisdom teeth whould be extracted even if thy don't push the other teeth and they are diseased-free?
11 responses

• Philippines
8 Nov 12
Happened to me too. I had two wisdom teeth at both sides (which would have a big problem if they both hurt because I can't eat at all). One side was really making a fuss. I consulted two dentists to make sure that I am doing the right thing. I had a scan but I left the treatment for a year because the tooth just feels bad at one time and then it's back to normal. I got really annoyed at that time and decided to take the tooth (only one). I didn't care what the dentist think. I am not paying for a tooth that doesn't hurt and doesn't raise any complications. I guess even dentists have to protect their business and interest. S/he makes a profit of doing tooth work so I tihnk she will squeeze anything that she could squeeze out from you. Ask for a second opinion and compere prices of the extraction while you're at it. INSIST that only the problem tooth get the extraction. It's youtr tooth, your decision.

• Greece
8 Nov 12
I also think that she wanted to get the money, although she is my mother's dentist for a while and she could have given me better advice! I will take a second opinion first, but because of how she pushed me, I am not going to let her remove it if it's required. I will go to my old dentist, even if I have to take the bus and travel for 3 hrs! It's good that they didn't convince you to remove them both, most of my friends have removed them and they didn't have any problems with them. I don't like professionals that think about profit more than their patients.

• United States
8 Nov 12
Many times they'll remove wisdom teeth before they become a problem. Usually they can look at an xray and tell. When I had mine removed they hadn't hurt or even came in yet. The dentist said that when they started to they'll put me in extreme pain and possibly shift my teeth. I had them surgically removed from under my gums. I'm glad I did it.

• United States
8 Nov 12
In the military if they run an xray and they see a problem they will force you to have them removed. I always felt bad for the people who were caught with this in basic training. They actually have to remain in boot camp until the procedure is complete. Sometimes they might not be painful but often they are and the military doesn't make money off their patients they're military too. Hopefully you can avoid it but if your second opinion tells you the same thing I wouldn't fret about it.


• Greece
23 Feb 13
I have one, but just the surface is out. It hurts sometimes because it is in the wrong position. Doc says I might have to pull it out...we'll see.

• Greece
24 Feb 13
You're lucky if you only have one! If it's coming towards your other teeth then it might move them and then it's good to remove it. Mine is coming outwards so it doesn't affect the rest of my teeth! I think it's very rare for those back teeth to come straight and at the right position!

• Greece
24 Feb 13
Doc told me something very freaky! He might have to remove it through the cheek!!!

• United States
8 Nov 12
Oh yeah, I had mine pulled years ago. What good are wisdom teeth anyway? Do they enhance your looks? Make it easier to chew?
Naaah
. A chance they might cause problems in the future? I said to hell with that. I remember I had a cavity in one and the dentist said he would fill it because it was good for another ten years or so. Ten years?!
That's it?!
Not my lifetime???

I told him to yank them now. Save me the maintenance and expense for the next 10 years. JMO, I do know if my teeth were causing me pain and bleeding and the dentist recommended pulling them, I would say do it and do it NOW. Anything that causes me pain needs to go away ASAP. Even if the dentist didn't recommend taking them, I would insist they go. Don't need any future hassles with basically useless teeth.

• Greece
8 Nov 12
Actually I think they might be quite useful in the future, at least they would have been for my mother if she had them! Maybe they are not visible and they can cause pain but they are our teeth and we only have 32 of them! Well, I actually have 30

. Anyway, my mother had to pull out the second molar in one side because it was deeply infected. Then she wanted to install a fake one to replace it the dentish couldn't attach it to anything. If she had her third molar, the dentist would have supported the fake tooth to the first and third molar and she would have everything on place. Now she still have difficulty with chewing because this happened to her "chewing side". I understand that they need maintanance and treatment but they might be useful in the future. I am not sure if I want to remove them yet!

• United States
8 Nov 12
When I was about 13, I had to wear braces because I was buck-toothed. I had to have 4 teeth removed to make them all "fit properly" when they got pushed back. That left 28. Then the wisdom teeth came in and they went too. Down to 24 and I did quite well, didn't miss them a bit.

Several years ago, I had an infected tooth and yep! out it went, only I was luckier than your mother, I have a partial bridge. To each his own. If you can live with the pain, then keep them. Like I said, anything that causes me constant pain needs to GO. Again, JMO.

• Philippines
8 Nov 12
I was in my last year of my Dentistry Course in college when I had 3 of my third molars extracted. There was just really one molar who was irritating me as it grew horizontally it was pushing my second molar out of the arch. So I went to one of my Clinical Professors and asked her if she could perform the minor surgery.

• Greece
8 Nov 12
wow! Your professor removed your third molar? You are a dentist and you could evaluate your own situation and decide what was best for you! But why do you think that other dentists insist to take those teeth off even if they don't cause any problems? I only have the 2 top third molars and I had a scan a couple of years ago. My old dentist said that they are ok for now but because they don't have resistance from the bottom teeth they might come downwards in the future so I might have to remove them then. Right now they are just growing outwards without affecting my front teeth.

• Philippines
8 Nov 12
There are movements in our teeth-either going towards the center or towards the distal side if there are gaps in between. And if our third molar do not have an antagonist, that third molar would surely be uprooted from its socket. The third molar doesn't have any use really coz we do not chew as far as where the food reaches. It is usually just between the 1st and second molar.

• Qatar
8 Nov 12
I can't make a good comment on your situation since I did not see your teeth.Actually, if the wisdom tooth is not properly erupted, it is usually extracted because later on it may cause any problem like infection, to the gums and to the wisdom tooth.

• Greece
9 Nov 12
It's very common to come out facing inwards or outwards, most of my friends had problems with their wisdom teeth and some of them had them removed! I only have 2 of them and they are almost 90 degrees rotated outwards! There is no problem with the other teeth, but I am hurting my gums every time I am trying to brush them properly. It's a problem for me and I am trying to find a very slim tootbrush that will reach back there without hurting my gums!

• United States
8 Nov 12
It sounds like it is in your best interest to have your wisdom teeth removed. Its not as bad as it sounds. They usually put you under and then you might wake up in pain for a few days with some light bruises. You'll probably get pain killers as well. If you were to leave them be you'll probably continue to be in pain until you get cavities. Then they'll have to take them out because they're not going to drill teeth like that. You may as well get it over with as soon as possible. I could see not wanting to do it then and there though. Lol, I like to prepare myself for it. Also if you're in school or work you'll want to arrange to at least take that day off.

• Greece
9 Nov 12
I think they do the procedure with local anaisthetics. I will get fully informed before taking the decision to remove them! I need to prepare myself as you suggest and make a plan about how much time I'll be in pain. And I'll have to let my boss know that I might take some days off to rest. Have a nice day!!

• Philippines
8 Nov 12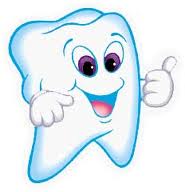 I had my wisdom tooth removed even before the last molar tooth came out. My dentist has had operation son a couple of his patients who still have their wisdom tooth when the last molar grow out and according to him, others had to be operated just to get the tooth out of the way! You can try getting a second advice from another dentist. Maybe they can still do something about your tooth.

• Greece
9 Nov 12
Some people do that procedure very early because they are in the way of the other teeth and they can't develop properly. Mine is fully grown, facing outwards so my only problem is that I can't brush it properly and I am hurting my gums when I am trying to get the toothbrush up there! My friend told me that when they puller her wisdom teeth out, her doctor said the most difficult procedure is when they are facing inwards.

• United States
8 Nov 12
Mine came out when I was 19-20 ish. My teeth hurt and m ears hurt I believe from te pressure of them being in there. I had them removed or the pain wouldnot be bearable. I know a tooth that is healthy should stay but if it's causing pain then it's timefor it to go and no one can see your wisdom's anyway.

• Philippines
8 Nov 12
You have just value your liberty to acknowledge to have a free choice to select that you do not wanted to extract your good teeth.Doctor had their convincing attitudes to make us avail their professionalism just to make more money,which is not actually necessary because your teeth was still not defective.You must need a second opinion as to the affected gums near your wisdom teeth what to do with it, if you still have pain in there,but if you have no more pain,no need to see another dentist.

• Greece
8 Nov 12
I still have some pain but I feel better today. I don't want to take them off if it's not necessary, I take good care of them and tru to brush them carefully even if it's difficult to reach them with the toothbrush. I'll get a second opinion tomorrow and I will decide afterwards! Have a great day!

• United States
8 Nov 12
No I don't! My dengtist had been telling me for some time mine needs to come out. One day when I went in for an appointment, his assistant asked do you want to have it taken out. I thought about it, not really wanting to. I asked how long will it take? She said 5 minutes. Two hours later, I was still in that chair with him trying to get it out. of course he felt terible and was giving me novacain, but after a few hours it wore off. I guess it was really in there. He ended giving me a bottle of Tylenal 3. That was the bottom one. I was told getting the top one would be much easier. I never did have it removed. That was about 20 years ago and it still isn't bothering me.

• Greece
8 Nov 12
That's what she said too, that it will just take a few minutes. I guess that without a proper scan to see the tooth roots etc, they can't really estimate how painful it's going to be. The fact that you don't have any problems with the rest them, shows that you didn't have to remove it in the first place! It's good that it was your decision eventually!

• Philippines
8 Nov 12
I have had a very bad experience with this wisdome tooth. i think i had two growing on both sides of my lower jaw. it was sure hell as it was unable to let me eat for like several days. =( it was growing upward so it was not necessary to be extracted though. im glad its just over now and im just using a gum health toothpaste so it would not cause any more troubles as my gums swell.. it could help prevent somehow.