Something we take advantage of..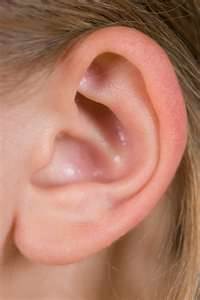 United States
November 8, 2012 6:53am CST
We worry about everything from cancer to diabetes but who would have thought you could wake up one morning and not be able to hear. 2 months ago that happened to me and after seeing two different specialists I was told there was no reason why it happened and it can just happen out of the blue. I lost 100% in one ear and 605 in the other ear. Now I have to use 2 hearing aids and I hate it. Today I have to go back to the guy who made my hearing aids and he has to lower the sound in both of them. Did you ever think about going deaf?
9 responses

• United States
8 Nov 12
Wow! That is crazy. I have known people who gradually went deaf, but not just woke up one morning without being able to hear. There has to be some sort of cause somewhere. Especially since it was only 100% in one ear - not both. I would still be checking with ear specialists to see what was going on!

• United States
8 Nov 12
I think someone should be able to find out what is going on. It does not make sense and something had to cause it.

• India
8 Nov 12
I have never heard of anything like this specially when your doctor finds no reasons for this condition. I always am in the attitude of gratitude whenever I get up in the morning,when I find that all is well with me. Anything can happen. Please do not give up. Some day your hearing may come back.

• India
9 Nov 12
I did some search for you and find that this is not uncommon. It happens to many. http://www.nidcd.nih.gov/health/hearing/pages/sudden.aspx


• Philippines
8 Nov 12
Sorry to hear about this. I agree that sometimes we took for granted other things in our lives and our health also are compromised at times. We must take care of our health properly and should not take for granted.

• Philippines
8 Nov 12
Oh!

I wasn't aware of that kind of situation that you could just go deaf without knowing how it happened or felt any symptoms prior to it. That could be scary! But you seem to be calm about it. And that is really important- to accept what has happened and not blame yourself or others for whatever happened to you. I hope you are feeling alright.


• United States
8 Nov 12
I've already lost all the hearing in my left ear. The disgusting part is, it could be fixed, but I can't afford the procedure. I have Medicare, but it doesn't cover it. The little bone in your ear that vibrates is frozen, and all they have to do is unfreeze it, but I guess that is not gonna happen.

• Greece
8 Nov 12
This has made life very difficult for you and I appreciate you sharing it with us. You are right, of course, we take things forgranted until we lose them or are at risk of losing them and we should treasure all that we have. Perhaps you should take a second opinion about this. It may not be a permanent situation. I hope, for your sake, that the fact that he is lowering the sound means that your hearing is improving. All the best.

• United States
8 Nov 12
I would not say that I have worried about going deaf speifically but I have worried about waking up and no longer able to do something.. Nothing speifically but just to have something else to throw a monkey wrench into the scheme of things.. If I was to wake up and not be able to hear.. I could only imagine how difficult that is.. I kno that I rely on my hearing every day.. Will you ever be able to gain your hearing back without hearing aids? Or is it getting better or worse as the days go by?

• United States
8 Nov 12
Yes, I have thought about this, although I suspect that the average person does not ever worry about something like that. I have also thought about going blind and how that would affect my life, but again, I doubt that there are a lot of people that think along these lines. I probably would not, either, if I did not know people that had gone deaf and blind.