Dzeko, Hernandez, Suarez - The Savior

Malaysia
November 11, 2012 8:24pm CST
Last weekend saw Manchester United win agains Aston Villa, Manchester City win agains Tottenham, and Chelsea draw agains Liverpool. What I want to highlight in these 3 matches is the savior of these match, Hernandez, Dzeko, and Suarez. These three strikers are well known of their late equaliser/winning goal. The match between United and Villa saw Hernandez score two goals to help United win the game. Another match saw Dzeko's last minute goal give 3 points to City. A goal that give hope to Liverpool to fight back agains Chelsea scored by Suarez. These strikers prove they are the savior for their own club.
5 responses

• India
12 Nov 12
I think Dzenko and Hernandez are in the running for the best super-subs in the EPL at this moment. Also at this moment, Suarez is red hot as a striker. The last few weeks he has been scoring goals for fun. So yes currently these are the three saviors for their respective teams. Cheers! Ram

• Malaysia
14 Nov 12
That's true! whenever he plays from start, he not as lethal as he in sub. He is a super sub, and he should know that..


• Malaysia
13 Nov 12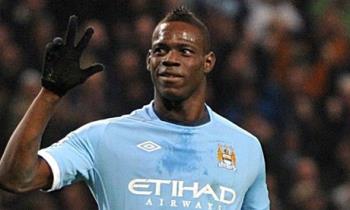 A top team should have a squad of top players. Each position should preferably be contested by two or more players. There should not be a very big difference between the starting eleven and the bench. Manchester United and Manchester City are having such qualities in their forward position with four or more choices for their coach to pick to play while Liverpool can only count on Suárez. So it is not surprising that Hernandez and Dzeko got to score goals as they are top quality strikers. With their performance of late, they should be given starting places in their team for their next matches. Perhaps we will see other 'saviors' like Welbeck, or Tevez soon.

• Malaysia
14 Nov 12
Everybody can be the saviour of their club as long as they have the quality to do so..

• Mexico
12 Nov 12
Hernandez mexicos golden boy. We love him here. Hope he stays with manchester again.

• Malaysia
14 Nov 12
He is a great, young, and talented player. He is one of my favourite strikers too.. He will be success in the future if he keep playing like that..

• Singapore
12 Nov 12
All three are indeed the saviour for their respective clubs. Only difference, Dzeko and Hernandez are not the first choice and Suarez is the the chief goal getter. Liverpool fans will have plenty to worry about if Suarez is injured. The goals would suddenly dry up and leave the once mighty reds in serious trouble.

• Malaysia
14 Nov 12
As a liverpool fan, that is really worrying me.. I hope Rogers will find a pairing partner for Suarez soon..


• Malaysia
12 Nov 12
yeah! I forgot about him.. :P But these three always save their clubs in the critical moment.. not just last weekend, but almost every game their clubs are behind... right?