Which festival make you happy ?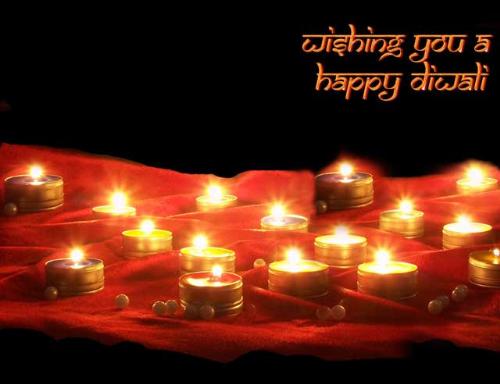 India
5 responses

• Philippines
12 Nov 12
I don't have any idea of that Diwali about. Here in the Philippines, most families are gathered during Christmas season. It is the time for reunion of every member of the family who are living very distant from their own hometown.It is also the season where gift giving is in the air.

• Guangzhou, China
12 Nov 12
As long as it is a holiday and we can get days off work, then I will already feel very happy to it. Such as usually we will have seven days off work in the Chinese New Year. It is the most important festival here. And we have nice meals everyday. We will visit our friends and relatives during the festival. And it is a very joyful holiday.

• India
12 Nov 12
All festivals are meant for to be happy with family. i enjoy all festivals from all religions. Each festival is unique.

• India
12 Nov 12
I like all the festivals celebrated in India, lots of varieties of festivals and eatables makes more excitement along with new dresses and holidays . happy Diwali.

• India
12 Nov 12
Happy Diwali Gurung63 As you know festivals are nothing but expression of one's own gratitude, joy, appreciation and love,they are the best ways of bringing the society together to take time off and celebrate in unison. Among all the festivals,my favorite festival is of course Diwali.It is the only festival in India where all religions celebrates together. as per Hindu calender on the day of naraka chaturdashi is my father birthday that is today I presented my father with new cloths and my brother presented with gold chain.In evening I will go out to bring new lamps and colors from my childhood onward's I used to decorates house with lamps every year with new idea.I hope I will enjoy another successful Diwali. I wish all mylotter's a HAPPY DIWALI ENJOY THE DAY