What I should be doing....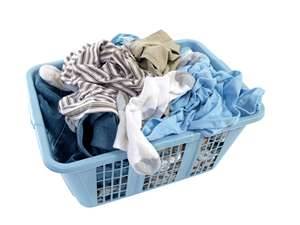 United States
November 12, 2012 12:06pm CST
It's 1:00 in the afternoon and I'm just sitting here on my pc. Checking facebook, emails and playing games. When I should be going to the store for milk, emptying the trash and most of all doing laundry. It's been weeks since I've done it and I really need to get it done. It's one my most hated jobs around my apartment. I should also be quitting smoking and paying some bills online as I do every month. What should you be doing when your on mylot?
3 responses

• United States
12 Nov 12
I guess often times there is something else I could be getting done when I'm on mylot. There is always dishes that need to be done which is one of my most hated chores to get done. But I remind myself that I do have work that needs to be done on mylot so that I can earn a little extra.

• United States
22 Nov 12

yes I do that all the time. It is such a pain. It often times though seems as if I'm doing dishes everyday, filling up the dish rack and then there still happens to be dishes in the sink after all that. I can't wait until I'm able to save and get a dishwasher. I would love to have one. It would be like a dream come true to have one of those things

.


• Netherlands
14 Nov 12
I think that you should be kind and pleasant to yourself. I mean, getting the trash out, the laundry done and some milk in the house makes yourself feel more at home. It's a nasty habit to avoid household chores, while you deep inside KNOW you will be so happy when it's done! I do household chores every day, no exception, if you for instance vacuum every day its a quick little job to get everywhere, you are done right away! And the agony of seeing dirty dishes in the sink, be a friend to yourself and keep yourself smiling, dishes are done and neatly in the cupboard, floors are clean, mess is away, house is smelling lovely and you are so much more happy sitting behind your pc doing some extra work on my lot!

• San Jose, California
12 Nov 12
I would say probably sleeping or excercising.Do you work onmline?I guess i could count that too.