What Earning Money Online Change Us?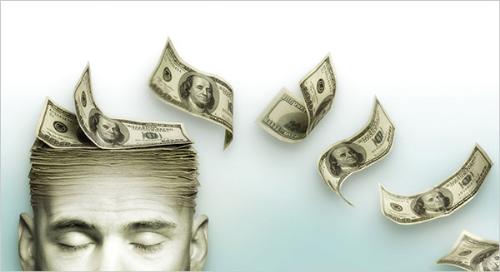 Philippines
November 14, 2012 10:44am CST
Some of us, make this Hobby, a Hobby that when you came home, the first thing that you're going to do is to open your computer, go to net, and search how many profit did you earn from that day, How does earning online affects you in your daily life?, do you think that we should continue being addicted to earn online?, sometimes when im not @ home, im talking to my friends about earning online, I talk them like a Business man, I refer them, I ask them to join, I told them that they can earn, they can use it for anything they want to buy ,etc are we still normal? or we always keep in mind that we can earn online, earn money, earn profit, and here's the fact, Sometime when i'm @ computer shop, the first thing I typed on the browser is the sites where in I earn money =.=
8 responses

• Hungary
14 Nov 12
Yeah, it can be a bit addictive. Sometimes I realise that I could do more useful things (like reading or going out for a walk), but I just want to post another answer, another post, then another and another... but I never try to make my family and friends join. I don't wanna be forceful or anything, and I know some of them would see this with a bad eye...

• Philippines
15 Nov 12
But you can introduce this to them, :P you're not forcing someone else to join, you're just sharing your experience with mylot, there's nothing bad with it. :P,

• India
14 Nov 12
I agree with you,I too do the same thing after coming from school.Iam talking about it to my friends always. The way we live has been changed by innternet or its features.

• Philippines
15 Nov 12
LOL we are now not normal human HAHAHA I always speak to them something like "Hey I earned money from this site, and I can use it to Load my cellphone instantly, see? it was so easy, bla bla bla" hahaha! :) and they'll join under me! :P

• United States
14 Nov 12
I think it does changes us in a way that for people who are out of work and looking for stability in the comfort of your home, then it changes us from being meek and feeling low, to confident and optimistic. (At least it did for me) Granted, it's not much, but in these times, I'll take what I can get. And what I have so far, I'm not sorry. There are many other outlets beyond that. You can be versatile and search other online earning communities. This isn't a hobby anymore for me...it's a business and I'm going to succeed. Cheers, Tech40!

• Philippines
15 Nov 12
But it's normal to put this business as your hobby, cos when you put this job as hobby then you can enjoy a lot by doing this things, even if there's no changes in mylot, :P Cheers :)

• Philippines
15 Nov 12
I guess that's just normal because we like to earn money and we like to get referrals. Without money, we can't buy anthing we need or want. There's nothing wrong in earning online. You're working for it. Others they just rob a bank or hold up people. That's bad. Keep on earning money online. Goodluck.

• Vietnam
15 Nov 12
it depends on everyone i think. I used to check my earning every morning but right now i don't do it anymore since i have not much time spending on mylot. In fact my online earning is very low, so that i do spend time to earn online as if i take rest only. However it is good when we can take rest and earn extra money from it also, right?

• India
15 Nov 12
I do agree strongly that the attitude of using the web has changed so much that we only login to the sites to know the recent updates about how much we have earned. Though it had changed things around us, it is always exciting to check the sites for updates. And it is surely an energy booster to all of us seeing some cash (though it is meagre) in our dashboards :). Who is not fond of money anyway ??? :D

• Malaysia
15 Nov 12
i think its just about getting money. me myself start to think more towards this after i graduate. maybe before that i still have my parents to support me, but after this i need to have my own life. then, i start looking and looking for more opportunities trough online. hoping will help me, now im still study so, it just my free time for me to online.