Meaning of marriage

India
September 4, 2006 11:57pm CST
do people actually know the meaning of marriage when they get married?
8 responses

• Pakistan
9 Sep 06
marriage means a life time commitment towards each other in easy words....which includes love,sacrifice,care,n respect towards your partner

• United States
8 Sep 06
I have to agree...most people do not know the meaning of marriage. I married one that didn't know what it meant and I believe we where both too young anyways. After one failed marriage that I finally ended (he didnt have the decency to show to court)and raising my children from that marriage, I have grown to know what it means..and to know what true love is. I think it should be just as difficult and expensive to get married as it is to get divorced...alot of people will rethink the entire marriage ordeal.

•
8 Sep 06
I dont think many people understand whats involved in a marriage. Most just see the big day, the dress, the honey moon. They all focus on that and not the future. Nothing is ever plain sailing! They easily forget those words they were so eager to say. Marriage is about love, understanding, listening and caring for one another. Marriage is a treasure. Its needs to be looked after and worked at!


• United States
5 Sep 06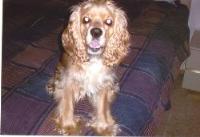 mostly i would say no most people think of just the good not about all the compromises that might and most likely will need to made in the future. A couple should definately agree on most major issues or it will be destined to fail. I believe most people get married thinking mostly with there heart

• India
5 Sep 06
i agree with you .. most people dont .. thats why u see so many divorce cases .. everything looks simple from outside until uv put ur foot into it .. marriages can be 10 times more complex than what a person can ever imagine .. social pressures .. financial pressures .. all types of pressures can drive u crazy .. which many people dont forsee